Introduction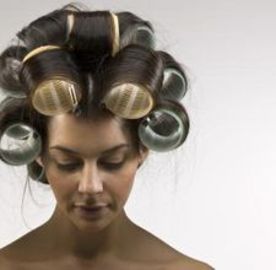 When you want to look your absolute best, a well-coiffed head of hair sets the tone for all other aspects of your appearance. Great makeup, clothing, shoes and accessories can look less than terrific if your hairdo has a poorly kept and untidy look. Selecting hair tools that make your hairdo easy to shape and keep looking good can be a challenge. With so many products on the market, you need to pay special attention to those that are sturdy and best suited for your particular type of hair. Some hair styles require a minimum number of hair tools for styling. Others require that you use several hair tools to get that final, polished appearance. When you shop for hair care and styling products, check that the tools you purchase have a good reputation by reading reviews by both stylists and users.
History
In the earliest days of civilization women used primitive hair tools like bundles of sticks to comb the tangles out of their hair. In later civilizations, hair tools evolved to much more complex instruments in support of womens beauty regimens. Hand-carved combs and fancy brushes and custom hair brushes became integral parts of a woman's collection of toiletries and beauty products. In the 20th century, the introduction of electricity and the development of plastics inspired hair tools that could be heated to wrap, smooth and curl most styles of hair. Modern technology continues to produce finer hair tools that are less damaging, comfortable and easy to use.
Features
The top two hair tools, no matter what your hair type or style, are the comb and brush. Although these are the most basic of implements for dealing with your hair, you should spend time picking out the best for your needs. Coarse, curly hair is best handled with a large-tooth comb fabricated from smooth material that can slip through your locks to tease out any tangles. Finer, wispy hair can hold up to a sturdier, fine-toothed comb. You should include a comb with a long, narrow handle if your style involves having to part your hair for rollers. With brushes, look for natural-bristle construction. This type of brush will prevent tearing and snapping the strands when you brush your hair.
The next most popular hair tool is the hand-held electric hair dryer. Before you make your purchase, check that the dryer is light enough and has a good gripping handle for comfort when you use it. The best hair dryers have adjustable temperature settings and a fan that can be turned to a low or high setting. Look for accessories that help style your hair while also protecting it, such as an air diffuser and a brush attachment.
The fourth and fifth top hair tools are electric curling irons and flat irons. While they have opposite functions for hair styling, both of these hair tools should be sturdy and smooth to prevent damage to your hair strands. Both curling and straightening functions require that you allow the heat to permeate through the hair to set the curl or eliminate natural curl. Therefore, these hair products should be used with a spray-on heat protection product.
Tips and comments
Always check electric hair tools for a UL label to ensure it has been tested and deemed safe by the Underwriter Laboratories, an agency that conducts rigorous testing to assure the safety of consumer products.
Comments
Most Recent Articles