Introduction
Natural skin makeup is the new best seller. Makeup products full of organic substances like limestone and plant and flower extracts are good for the skin. Better than their chemical counterparts. Natural skin makeup includes mineral makeup as well. Mineral makeup is made of natural minerals. Most people believe that not only is natural makeup better for one's skin it also helps conceal better and is longer lasting. For example mineral foundation is better for the skin and gives a more natural glow than the regular foundation. Unlike regular makeup natural makeup doesn't include artificial dyes. Natural makeup is excellent for people with sensitive skin.
History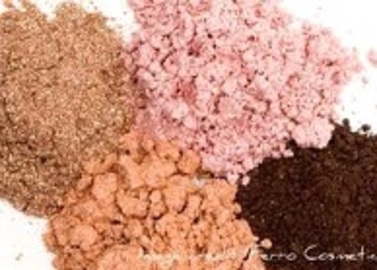 The demand for makeup has been there since the beginning of time. In the early dyes most products that were used were natural. In ancient Egypt women used red clay and water to deepen the color of their lips and cheeks. Henna was used for adornment as well. Perfumed oils were used for fragrance and for eyeshades a mixture of sheep fat, lead, burnt almonds, ash and ochre was used. In the Far East rice powder was used as foundation and henna as hair dye. Sometimes makeup even contained deadly ingredients, like the arsenic based face powder of the Renaissance. 16th century France became the major centre of cosmetics and fragrance production. This was the time when more and more synthetic materials were started to be used in makeup products. However, nowadays the trend for having natural skin makeup is back and more and more brands are branching out to natural and mineral makeup.
Features
Today there are a lot of natural skin makeup brands in the market but not all of them are upto par. Some of the best brands are Lavera, Logona, Physician's Formula, Dr. Haushcka, SukiColour, NveyEco and SANTE Cosmetics. NveyEco is one of the dew certified organic makeup brands; even though it is a little expensive it gives excellent color and performance. Bare Escentuals is a natural mineral makeup lines and makes it to the top of the list of many makeup buffs because of the flawless skin it gives without the feeling of being loaded with too much makeup. Tarte is another brand; they have the best organic 'cheekstains' available. They come packed with a combination of super fruits like goji, acai, maracuja, acerola, and pomergranate plus many other antioxidants that give a natural blush. Korres has some excellent natural lip products. DuWop lipsticks have an oil blend which leaves your lips pouty and sexy in an organic way.
Tips and Comments
While buying natural skin makeup one must make sure that it is labeled organic. The USDA regulates all food and makeup that claims that it has been made by natural ingredients, look for the USDA seal. Look for products with the label organic on them. This will ensure that the things you buy are at least 95% organic if not more. Laws prohibit genetically modified materials being labeled organic. Before buying make sure that you read the labels containing the ingredients. Make sure that there is nothing in the ingredients list of your natural skin makeup that your skin will have problems with.
Comments