Introduction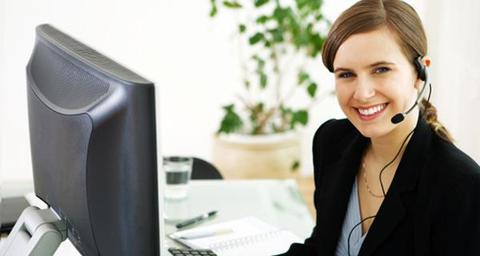 If you enjoy managing money and working with the public, then you could excel at being hired for bank jobs. Most smaller towns and larger cities all have banks available that serve their communities. It is ideal to have some experience with accounting, business education and servicing the public. If you are looking for employment and have a love for managing money, begin researching openings for bank jobs.
Step 1
Browse for bank jobs online. Look on popular employment websites such as Indeed.com, Monster.com or Careerbuilde.com. You might even try looking for job openings on CraigsList.org too. In the search area, type in "bank jobs" or even type in your local town. If the bank in your area is hiring, openings for bank jobs might appear under your town listings. Although, if you are specifically looking bank jobs, search for bank job openings, bank job or accounting jobs.
When you have found some possible job openings, apply via their online job application or submit your resume and cover letter via email. If you have questions about the job position, contact the company by calling them or sending an email. Be sure to check your email daily for any responses to computing jobs that you have applied for.
Step 2
Look to see if your local bank has a website online. Sometimes local banks may post bank jobs on their website. If you do not see any current job openings, contact the bank by email to inquire about possible employment. Somebody may answer your questions or direct you to where you can apply if there are current openings.
Step 3
Visit the banks in your area. Inquire about bank jobs by speaking with a manager or the human resource department. If the bank does not currently have any openings available, ask if you can fill out a bank job application for future reference. Leave your resume with the bank so that they have a record of your skills and contact information.
Step 4
Read the help wanted section in your local newspaper. If a bank is hiring, they may place a help wanted ad for bank jobs in the newspaper. Read the ad carefully to find out how to apply for the job. Some banks may ask you to submit a resume or fill out an application. Keep a list of references on hand just in case the bank asks for one.
Step 5
Keep your resume up to date with your latest banking or accounting skills. List any related job education that can help you get hired for the position too. You should update your resume every year. If you are searching for employment, always keep a few resumes on hand in case you should arive at any banks that are currently hiring. When you get called for an interview, dress professionally. Men should wear a clean and pressed suit jacket along with a pair of dress pants. Women should wear a nice dress, pencil skirt or pant suit. Be honest, polite and answer all of the questions to the best of your ability.
Comments
Most Recent Articles