Introduction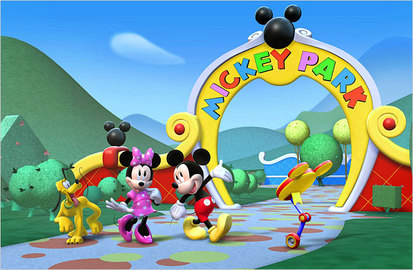 Mickey Mouse Clubhouse is a television program on the Disney television channel. Disney is a basic channel that you should receive with any cable package. Mickey Mouse Clubhouse is usually on in the mornings, as part of the Disney Junior program block. This show is aimed at pre-school aged children and up. Watch Mickey Mouse and pals dance, sing, solve mysteries, and learn in this thirty minute television show. While this show is very entertaining for little ones, it is also educational and provides them with exercise routines to get them up and moving.
History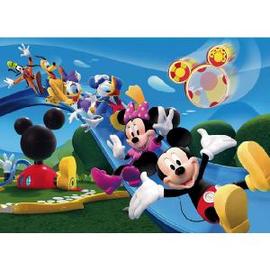 Mickey Mouse Clubhouse first aired on the Disney Channel on May 5, 2006. The show was originally part of the Playhouse Disney program block, which then changed into Disney Junior. Since it's running, the Mickey Mouse character has had two voice actors, Wayne Allwine, who passed away in 2009, and more recently, Bret Iwan. This is one of the highest rated Disney Channel shows in the Disney Junior program block.
Features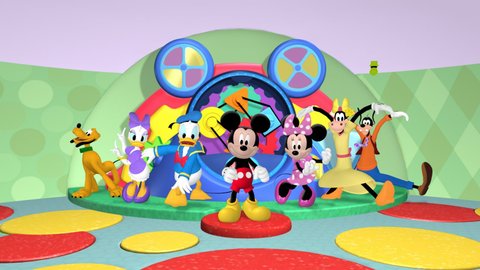 If you are looking for an educational television show for your small children to be able to watch, Mickey Mouse Clubhouse is a fantastic choice. During this show, you will see characters such as Mickey Mouse, Minnie Mouse, Donald Duck, Daisy Duck, Pluto, Goofy, and other Disney characters, doing all sorts of different activities. In one episode, you may see the gang trying to solve the mystery of who stole Minnie's muffins. In another episode, Donald and Goofy are stuck on top of a snow covered mountain and it's up to you to help save them. With the help of Tootles and the mousekatools, no problem is too big for the Mickey Mouse Clubhouse friends.
There is tons of learning to be done when watching Mickey Mouse Clubhouse. There will be plenty of times when children will be asked to help Mickey count, find the right direction to go, pick the right colors, and more. Tootles carries around all of the mousekatools, or tools, that will be used for the day and your children can help to pick the right item to use for the task. You will not be disappointed with the amount of learning that is done during this television program.
Not only is Mickey Mouse Clubhouse educational, but it also gets you off your feet and moving. Mousekersizing is another word for exercising, in Mickey Mouse terms. Doing special exercises helps the pals get their tasks done. Listen to a catchy rhyme and move how Mickey says to start exercising. You may be doing jumping jacks or hopping along. Watching television does not have to be boring when you watch Mickey Mouse Clubhouse.
Tips and comments
If you are not comfortable with letting your child watch television, sit down with them to watch Mickey Mouse Clubhouse with them. Even just watching this show once will give you a great idea of what you will see in every episode. Disney makes it their job to bring children friendly television together with educational needs. Allowing your child to watch just one episode per day will help them to learn something new.
Comments
Most Recent Articles