Dublin: a Hotspot for Cheap Holidays!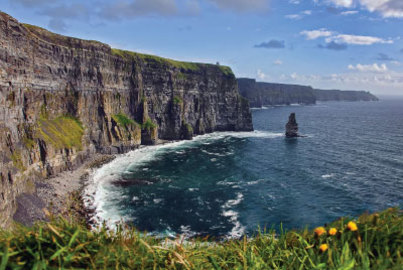 The Emerald Isle of Ireland offers you various holiday vacation spots with many different cities to go to, as well as attractions – one of which is the Capital City of Dublin. There, you will find cheap vacation deals that'll surely give value to your travel budget. Dublin offers you affordable hotel lodgings, airfare and some of the most amazing last-minute deals. Looking for more? Dublin is jam-packed with sightseeing attractions, historical buildings, museums, and a whole lot more!
A City Full of History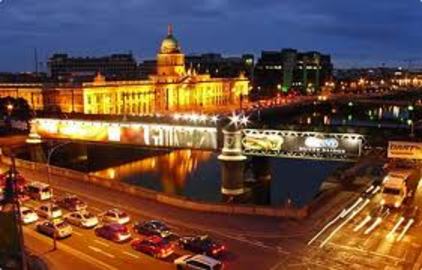 Dublin remains to be Europe's most historical cities. It was originally founded and occupied by Vikings. For centuries, it has become a place of commerce and important social gatherings. Today, it is Ireland's most populated city, with over 2 million people residing in the main area.

You will find everything you've been looking for in Dublin; with many interesting people and a rich culture. Within this city, you'll find many cultural spots – from museums and churches, down to ancient castles. You will also find great foods, drinks, and a whole lot of shopping locations. Dublin continues to offer its tourists a lot of interesting places to go to, and you can even take various tours via train rides! A lot of people enjoyed exploring the region through these train rides. You can go anywhere around the region: from North County Dublin, South County Dublin; even in Dublin's City Center which is located between the two counties.

Ancient castles and museums are one of the most sought-after sightseeing spots in Dublin. It'll surely bring out the romantic side in you. You can participate in various festivals that'll bring you back to historic times. Just to name a few, you can check out Dublin Castle, the Writer's Museum, Pearse Museum, National Maritime Museum, Dalkey Island and the infamous Kilmainham Gaol prison. Dublin also boasts the largest ever urban park in Europe: the famous Phoenix Park.

You'll find lots of pubs and bars in Dublin as well; some of which have been serving up drinks for centuries. The Guinness Storehouse is a famous place that will indulge you with its rich centuries-old history AND one of the world's most favourite beverages. The Temple Bar is one of Dublin's modern-day hotspots with its diverse variety of bars, restaurants, galleries and shops.
A Great Place to Have Fun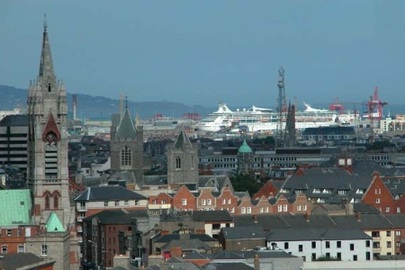 Anyone who visits Dublin shall have its share of Dublin Festivals! All year round, Dublin makes sure it has something special to offer to its tourists. There are always a lot of festivals going on around Dublin every day, and you need to keep your eyes peeled for it. You will find seasonal festivals, historical festivals, down to music and fashion festivals. But what's more noteworthy is Dublin's cultural festivals. St. Patrick's Festival is a huge event in Dublin – celebrated for a full four days in March annually, with overflowing food and drinks, music, concerts, and competitions for everyone.

Ireland is also at its best when it comes to folk music. You'll find all sorts of musical festivities in Dublin. What's more, Dublin celebrates its own Dublin City Soul Festival that's held for three or four days in May. This festival is great for families, locals and tourists to get together and have fun. You'll get to meet a lot of interesting people, make friends and on top of it, get invited back!

Festivals in Dublin are just one of its many features. You'll need to have to double check for all the hottest venues and schedules on a regular basis. You name it, Dublin has it!
Choose Dublin NOW!
Dublin is second to none when it comes to security – and a whole lot of fun. It offers its tourist a wide range of recreational spots and landmarks. For an easier, hassle-free vacation, you'll need to have the indispensable Dublin Travel Guide when touring the city. There are many ways to get to Dublin. You can travel through air transport, water transport, road, and even railway transport. Dublin has two airport terminals located in the Northern County. You can travel by bus or taxi from then on, which will then connect you to Dublin's City Center where you can find the finest and most affordable hotels. Cheaper accommodations in hostels can also be found around the city's bus station in Busaras. Trains and ferries also offer other ways for you to travel and explore the city. Tour Guides are offered either by tour companies found all over Dublin, or by freelance tour guides.

This majestic city has the best combination of ancient and modern-day world, with its own unique blend of sights and sounds. You really can't go wrong with choosing Dublin as an affordable vacation spot.
Comments
Most Recent Articles