Introduction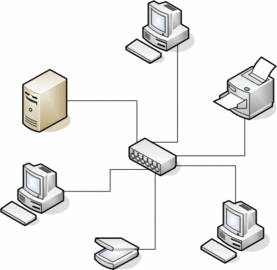 The most important question that one asks before communicating with other computers is how to network? Everyone wants to set up all of the hardware devices for computers through a network connection. This organization of computers allows you to communicate and share data over a network with other people and equipment. It further helps you to increase understanding of hardware that you may have. To network your computer, you have to set up two sides one is hardware and second is software. The software side to network your computers is not difficult, it is actually almost automated and you don't have to put much effort into it, computers actually configure the setup. This article will help you network how to do it yourself in easy steps.
Step 1
The first and most important step for how to network is that of installation of software on your computers, which are required to run and control the hardware devices. And you also have to set up each computer individually that will be a part of network. This has to be completed so that they will be capable in communicating and sharing information with each other. Also different wireless routers are available in the market for networking computers. If you want to go with a wireless router first you have to install the router on your network. The process of installation may vary according to the manufacturer of wireless routers. But usually all of them provide you with the same guidelines for setting up the routers on your network.
Step 2
Second thing you have to do to create the network is driver installation for required hardware. You also have to install software for network connectors, which are known as drivers. These drivers are important to install as they are used to communicate between operating system and hardware devices. They actually used to control the hardware devices. Once you install the network connectors on your system, operating system automatically detects it.
Step 3
You can now plug the hardware devices with USB connector of your system. Operating system will automatically detect it and will show a small window for installation of new device. Some times if operating system does not detect device connectivity automatically, then you have to install the driver manually. After successful installation of the driver's that were required for network, your system is ready for communication.
Step 4
But first you have to make sure the similarity of protocols, which are required to start communication between computers. TCP/IP or NetBEUI are two types of protocols that are used for communication. Depending on your computer's operating system you have to install these protocols. Protocols are used to connect and make strong bounding between computers that are part of network. Now each computer having same protocols are capable to perform different tasks on network. These tasks of how to network are also known as network services.
Step 5
Also you have to assign a unique name to all of the computers which are communicating with each other and availing different services via network. Purpose of assigning unique name to computers is identification of computers over on network that's why two computers can't have same name. You should also assign a work group to each computer. So in this way all the computers which have same work group can be on the same network for communication. So naming and grouping of computers on network make communication easy and effective.
I hope these guidelines will help you in understanding the network and answer key questions like how to network, how to set up a home network, how to network computers at workplace, how to network over wireless lan and how to network easily.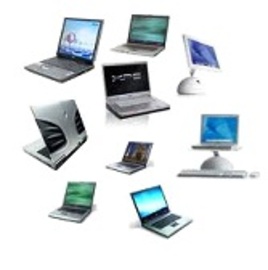 Comments
Most Recent Articles