Introduction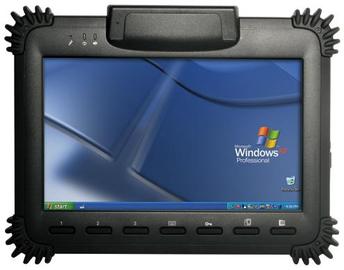 Upgrading Windows can be an essential part to keeping your computer up to date and running smoothly. There is not always a reason that you must do a windows upgrade, but as new software and hardware is released, it is sometimes only available to the newest Windows upgrade. The first Windows that was launched was Windows 95 and then upgraded to Windows 98, Windows ME, Windows 2000, Windows XP, and Windows Vista. The latest upgrade of the Windows platform is Windows 7. You may think that in order to get the newest version of Windows, that you have to buy a new computer. That is entirely false. You can easily get a windows upgrade on your current computer and keep all of your current files or start fresh.
Step 1
To begin a windows upgrade, you must determine which upgrade you're going to. Today, Windows 7 is the latest upgrade that you can get. You will need to make sure that your computer is compatible for the new release. You must be using a PC and then run the Windows 7 Upgrade Advisor, which can be downloaded from the Microsoft website, to make sure that you computer meets all of the requirements. Windows Vista is usually able to be upgraded to Windows 7, but you may have a problem getting a windows upgrade on earlier windows releases.
Step 2
Now you can decide to do a fresh windows upgrade, which will wipe your entire computer clean, or keep all of your files, but just update to the newest upgrade. If you choose to wipe your computer clean, you can back up your files on an external hard drive before continuing. The easiest option is a simple windows upgrade that will keep your settings, applications, and data. You will not need to do much of anything after the installation, whereas a fresh install will require you to set up your network and drivers again.
Step 3
Backup your files before starting the windows upgrade process. You will not want to end up losing your photos or music due to the windows upgrade. Even if you are going with a simple upgrade, it is in your best interest to backup the files just incase something doesn't go right.
Step 4
Purchase the windows upgrade from a retailer or the Microsoft website. Your upgrade will come with a product ID number that you will need to enter during the insallation for your windows upgrade to function correctly. Although you do need to pay for the windows upgrade, it is certainly more affordable than purchasing an entirely new computer.
Step 5
Insert the windows upgrade CD or run the download to start the installation. This should boot up the installation wizard, which will help you and guide you through the process. Be sure to check all of the correct options for your installation and choose between the upgrade or the custom installation, which will wipe the computer clean. This installation could take some time, so there is no need to sit and wait after the wizard begins listing it's automated tasks, which include copying and expanding files. After the installation has finished, the computer will restart with your new windows upgrade.
Tips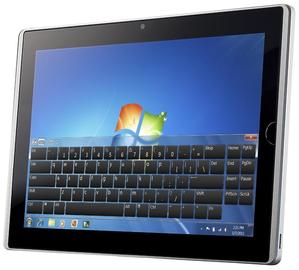 Always research and ensure that your computer has the requirements for the upgrade before beginning the process. This could damage your computer if it is not capable.
Sources and Citations
Comments
Most Recent Articles