Diseases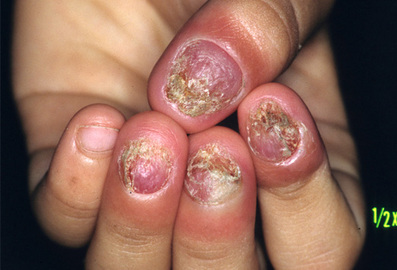 There are many organisms outside and inside your body that can cause different types of diseases. Some of these diseases are not that complicated and can be treated or cured. There are also those that are detrimental to one's health and can cause problems with body functions. Different diseases have different causes and the proper treatment of diseases starts in the understanding of the disease itself.
What you will discover is the fact that some diseases can be known just by looking at your nails. The nails have their own way of telling you what is wrong with your body. Although it cannot tell you everything that's going on with your body but it sure is helpful to know that they can give you these clues.
Nails Are Health Mirrors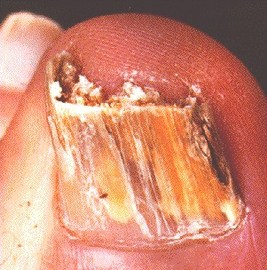 Your fingernails can show some warnings when you have respiratory conditions like chronic bronchitis. When you fingernails are yellowish it could be due to frequent smoking or can be an indication that you may have diabetes or liver problems. While those nails that are white could also mean that you have anemia or cirrhosis of the liver.
If your nails break easily then it might be telling you that you are poor in vitamins, proteins and minerals. Or it could be that you are just not able to digest your food properly. Those soft nails are also indicative of lack of calcium and magnesium.
Your nails may not grow long if you have poor circulation in your body or you have some sort of thyroid dysfunction.
Nail Diseases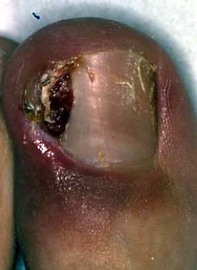 There are also diseases that directly affect the nails too.
Paronychia is one disease of the nail fold which is caused by fungi, bacteria and some other viruses. You will notice some redness and swelling of the nail folds if you have this infection.
Another bacterial infection of the nails is Pseudomonas. This type of disease occurs in between the natural nail plate and the nail bed. You will also notice a green discoloration which is believed to be the result of the infection being caused by iron compounds.
Prevention of Nail Diseases
Here are some tips to take care of your nails to keep it healthy and prevent any diseases.
Don't forget to always keep your nails clean and dry.
Break that habit of biting your nails. Infections might be transferred to you between your mouth and the nails.
Only wear shoes that really fit. Let your toes breathe.
If irritation or itching occurs due to nails products, consult a doctor to avoid further complications.
Vitamin B helps strengthens your nails. You can take supplements rich in biotin daily.
When cleaning your nail, don't sand or buff the surface of the nails. Sanding your nails will make it weak.
These are just a few of the things you can do to prevent diseases to occur with your nails. Just as you take care of your other body parts, don't forget to keep your nails healthy too. If you see signs of problems with your nails, have it checked by an expert right away.
Comments
Most Recent Articles