Pets Get Diseases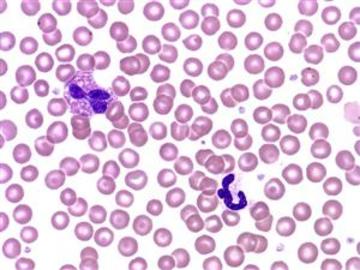 Your pets too can acquire disease like you. Some of these diseases may be those common ones or those that are serious in nature. Like people, dogs also have their own immune system. Our immune system helps us keep protected from being attacked by organisms that attack our body and its part causing our health to be in jeopardy. This is how disease can happen to us and in our pets too.
What you would always want for your dog is to have a healthy immune system to be able to withstand the attacks by those pesky viruses and bacteria. Once the immune system of our lovable pets gets infected or weak, immune system diseases can occur. The immune system of our pets can become overactive, and this will cause problems in not being able to determine the good between the bad. Immune system diseases happen when the immune system attacks itself.
The disease Immune Mediated Hemolytic Anemia or IMHA can be extremely deadly for your pets if not treated and managed immediately.
.
Immune Mediated Hemolytic Anemia in Pets
Although it is not known how these autoimmune diseases are caused, some say that this is probably because of exposure to some toxins, especially in prolonged periods. It is even believed that immunizations might also be contributing in making these autoimmune system diseases for happening.
Autoimmune disease is not only limited to dogs. Even the felines, or cats, can also suffer from these autoimmune system diseases. The sad thing is that the development of this disease in your pets can be remarkably rapid.
And the Symptoms Are
If you care for your pets, then check for any symptoms that might be indicative of IMHA in your pets. There are symptoms that can tell you if your pets likely have a case of IMHA.
1. Your dog might show signs of jaundice.
2. If your pet's gums or tongue are a grey color.
3. Your dog's breathing is abnormally irregular.
4. The heartbeat can be irregular also.
5. The skin turns yellow or a pale grey.
6. Your pets urine has turned a dark yellow.
There may be some other signs that will give you clues that your pet is suffering from IMHA. Contact a veterinarian if you notice any of the above signs or any other condition that is worrisome.
Treatments For IMHA
Treating your pet for IMHA can vary depending on your dog. The aggressiveness of the disease can also affect how the treatment will help your pet.
There are cases of IMHA in pets where the treatment would require blood transfusions in order to restore the red blood cells of the pet. There are also some medications that your pet will be given to suppress the white blood cells.
Aspirin, Azathioprine, Cyclosporine, and Prednisone are commonly used to treat this disease in your pets.
Comments
Most Recent Articles