Introduction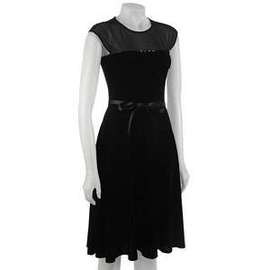 Gone are those times when plus sizes women's clothing was limited to baggy and shapeless shirts and jeans. Since clothing manufacturers have realized that there are more women with curved shapes than thin women in the worldwide, plus size women's clothing which fit their body perfectly is easier to find at every local store or online seller. Still, if you expect more from the clothes you dress, meaning that you want more than clothes that just cover your body, here are some tips to trick the eye and flatter your best features.
Step 1
The first and most important tip for being a stylish plus size woman is to embrace your shape. Never buy clothes one size bigger than your real size. Celebrate your body, instead of hiding it, by showing off your nice hips and beautiful bust that every woman would dye for. Also never buy clothes one size smaller because you will not only compromise your comfort, but you will look bigger too and you will probably draw attention where it should be distracted.
Step 2
Another tip for plus sizes women's clothing to look stylish and flattering, is to ally with vertical stripes, pleats, buttons or other elements. This will distract the attention from the width of the body and will highlight the length.
When it comes to choosing and matching the colors of the clothes you put together, it is recommended to use as few colors as possible, two shades of the same color preferably, because the matching colors trick the eye by unifying the rest with the lower part of the body into a single supple body. Still, if you want to enliven your outfit with a little bit of color a good idea would be to put that color on the waist. By doing so, you define the midline of your body and you bring it closer to the most wanted hourglass body shape. Another way to style your look is to pair your outfit with a V-neck and empire-waited sweater. Thisvtype of plus sizes women's clothing will shape your bust nicely, while showing off the slimmest line of your waist, the one under the bust.
Step 3
The right footwear to match with plus sizes women's clothing is the one with heels. Heels will surely elongate your figure and make you look sexy. Yet, if you are not comfortable with them, feel free to go for flats because there are many other ways to emphasize the length of your body.
If we are in the accessories area, listen to this tip for styling plus sizes women's clothing: always wear necklaces longer than the bust line. These will not only make the eyes notice the length of the body instead of the width, but it will also add a stylish touch and color to your outfit. Another great accessory which completes the apparel and gives it a personal touch while showing off the vertical line of the body is the scarf. You are free to choose whatever plus sizes women's clothing you like as long as you let it flow down and unbound.
Tips
These said styling plus sizes women's clothing starts with choosing the right size of clothes and continues with adding stylish details that draw the attention away from the horizontal line of the body.
Sources and Citations
www.cosmopolitan.com
Comments
Most Recent Articles