Introduction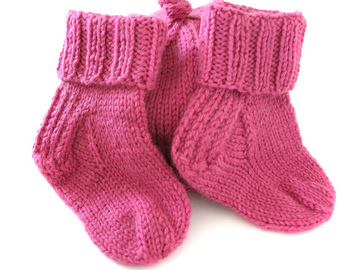 One of the best things for a mother is to design the clothes for her baby herself. It is not only a method to save the extra cash but also to develop a special bond with your child. Imagine how exciting it would be to make personalized clothing for your baby? Well, this clothing idea seems to be very appealing for a lot of women out there and as a result, the try out their best and use various ways to come up with different designs and cuts for the clothes of their baby.
Step 1
For instance, if you are a beginner, you can start with more simple ideas such as customizing the wardrobe of your baby with clothing like their sleeping or daily wear clothes such as a tee-shirt that you can easily paint with fabric paints. Using a handmade stencil, you can construct different crafts and cool graphics on your young one's clothes effortlessly. You can also use glittery and metallic color too to make your baby look like a total rock star.
Step 2
Another easy method can be done by utilizing the basic knowledge of appliqué work on the clothes of your baby. You can do this by adding unique patches of clothing on the baby's tees, rompers or frocks. You can cut out letters of different fabrics and jot them down together on a tee as well in the form of a saying as well.
Step 3
For other easy breezy methods of designing clothes, try the always simple iron on transfer paper in order to get any of the chosen print on any piece of clothing of your baby. After adding on this detail to a simple garment, you can add beads or a cute lace trimming on the edges of the graphic in order to highlight it even more.
Step 4
Coming down to more ways including the art of stitching the clothing of your baby, you can always design their clothing into a very fun way as they have the potential to look pretty in anything. You always have the option of adding easy frills and bows to their clothes while making small caricatures of cartoons using different types of hand stitches to design boys' clothes.
Step 5
Moreover, if you have mastered the craft of crocheting and knitting, you are the guru as you can design a bundle of baby clothing ranging from a variety of their frilly socks, different colored tights, little boleros using the metallic threads and striped sweaters as well. You can further add a bit of ornamentation on these clothes too such buttons, flowers and other similar things.
Tips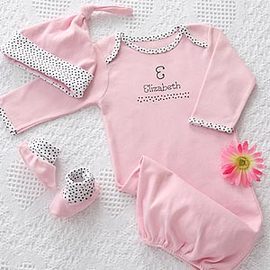 For the best of all clothing designs for creating yourself the baby clothes, you always have the advantage of dressing up your baby according to yourself as well as save a huge bunch of cash. In order accomplish the above mentioned details, you can easily find cheap and plain tees and other clothing at your local stores. Trimmings and buttons in such a small quantity will also not be a problem especially if you have some saved from your clothes.
Sources and Citations
baby.lifetips.com/cat/61249/baby-clothes/index.html
Comments
Most Recent Articles