Introduction
Shoes can either make or break your outfit. You can wear a designer dress that looks perfect and suits you well; but if you're wearing a pair of shoes that does not go well with your dress, your effort will be just useless because you will look tacky. You will commit a fashion crime that absolutely nobody wants to deal with.
Women's shoes can be dubbed as the most stylish and the most expensive of all shoes. The styles of women's shoes are limitless. You can find the nicest flats, posh heels and the most fashionable boots in the women's department.
So if you want to be taken seriously in terms of your personal style, it would help if you'd look for tips in buying women's shoes. You've come to the right place since this article is going to give you everything that you will need.
Step 1
Women's shoes should consist of at least one pair of evening shoes for every particular occasion. For instance, if you're attending a ball which requires you to wear a long gown, then you should consider strappy heels. Go for 3-4 inch sandals that have angled straps or those sandals that have a slingback style. Wearing weighted women's shoes such as platform heels and wedges will only make you look chunky and over the top.
Step 2
Another set of women's shoes for evening wear that you should consider is a pair of black pumps. You can never go wrong with this type of women's shoes because black goes well with almost anything. Consider your trendiest pair of black pumps as a wardrobe staple.
You can even wear black pumps to work since it is acceptable in most workplace dress codes.
If you're still in school, you can also wear this type of shoes just as long as it makes you comfortable.
Step 3
Another type of women's shoes that you should buy is a pair of flats. Most women will say that you will need flats the most because you are most likely to wear this regularly. For example, it is a common rule for women to wear flats before a flight because they're easier to remove upon inspection.
Apart from that, flats are good for traveling and during those days where you need to run around - just like when you're doing your groceries and running errands.
Step 4
If you live in a country where there is a winter season, you should really consider buying a pair of comfortable and protective boots. Not only that, you should also choose something that expresses your own personal style perfectly.
Actually, boots are types of women's shoes that can be worn for any season. Try buying a pair of Doc Martens or Marlboro boots for a more edgy feel to your wardrobe.
Step 5
Last but not the least - in buying women's shoes, you should consider the quality. There are a lot of shoes that you can buy on a bargain, but make sure that the materials are sturdy and durable so that you'll be able to use them for quite some time.
Conclusion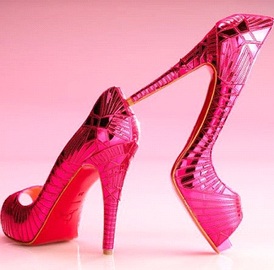 If you dress appropriately, you will be respected by other people - including your family, friends and co-workers. You will leave a good impression to others if they see you pull off an outfit that is not necessarily high-fashion, but at least make sure that you look presentable. That is why buying a good pair of women's shoes is important.
Reminders
Always choose high-quality women's shoes.
Consider perfect fit and comfort.
Match your shoes to your entire outfit. Make sure the color complements your best features and that it doesn't clash with your outfit.
Take care of your shoes so that it can last for a long time.
Comments
Most Recent Articles