Introduction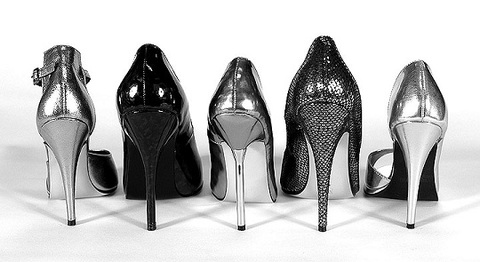 Pumps have been the most popular types of shoes over the past couple of years. Skyscraper pumps have become a stylish trend among women because of their distinct shape and their style which exudes grace and class. Aside from that, wearing high-heeled pumps can make you look leaner, taller and more confident.
Pumps were originally just shoes that were round and closed. However, right now there are multiple styles of pumps that you can choose from. There are even printed and neon-colored pumps that can transform you from casual to sophisticated.
In case you're wondering what you should wear with pumps, try the following tips that are stated below.
Keep It Simple and Casual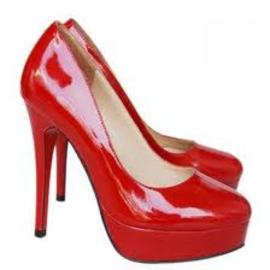 Pumps are shoes that you can use for casual days where you just simply need an extra kick in your outfit. To keep your outfit simple but elegant, try wearing your pumps with the following:
Cropped shorts and button-down shirt - you will feel comfortable wearing your pumps shoes with a simple pair of cropped shorts and a button-down shirt. Try wearing red pumps with a simple white shirt and khaki shorts and you will definitely make heads turn.
A simple tank top and skinny jeans - this outfit can be really casual but you will definitely stand out from the crowd as you will look like you just stepped out of a fashion magazine. Simply pair this outfit with a chunky necklace and you're good to go.
Cropped cargo pants, t-shirt and blazer - do you want a work-friendly outfit without looking too corporate? This ensemble is perfect for you.
Work and Play with Pumps
Pumps are shoes which you can use for both work and play. If you want to look very put together while at work, then pumps will do the trick for you. If you're going on a special date with your crush, then you can wear pumps as well. Are you planning to have an all-girls night out with your friends? Wear your pumps to look classy and sexy.
Try these outfits with your pumps and see which works best for you:
If you're heading to an all-girls night out, try wearing your pumps with your favorite little black dress. Both these fashionable items are wardrobe staples for every young lady.
You can also wear your black pumps with a pencil skirt, corset and a cropped blazer at work. You will look classy and polished.
If you're out on a date, try wearing pumps with a body-con dress that flaunts your best curves.
Conclusion
A pair of pumps is the type of shoes that serve as a wardrobe essential. Just remember the following things in wearing them:
Do not wear pumps with square toes because they are outdated. They will also make your feet appear shorter than the rest of your body.
Always have a pair of pointed pumps on your closet as they never go out of style.
Open-toe pumps are also suitable if you want to keep your outfit simple and casual; but the girlish element is still there.
Round-toe pumps are the most suitable type of pumps because these shoes have platforms on the toes so the pressure is lessened.
Do not sacrifice comfort for fashion. You should still be able to walk properly in heels.
Comments
Most Recent Articles