Introduction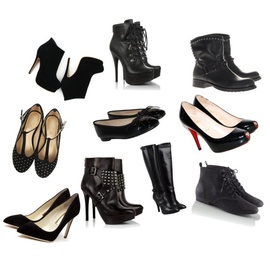 Black shoes and boots are essential wardrobe staples. This is because you can wear a pair of black shoes or boots for almost any season as long as it is made from the right materials. You can wear these wardrobe essentials for work or you can even wear them casually - in picnics, music festivals and romantic dates.
If you want to own a pair of black shoes or boots but don't exactly know where to find them, try the following suggestions:
Step 1
If you are looking for black shoes or boots that are not quite expensive, you can always look out for sales on your favorite retail stores around the locality. You can always keep track on clearance sales and discounts when you subscribe on their newsletters or you can also simply just go to their Facebook page for the latest updates.
Step 2
Black shoes and boots can also be found on thrift stores, consignment shops, vintage stores and garage sales. If you're lucky enough, you can even find black shoes or boots that are originally priced at over $100. Because most of these items are slightly used, you can get these shoes at a huge fraction of the original price. Look for something that matches your style and you will surely be surprised to find out that it only costs under $10.
Step 3
If you can afford it, your best option is to purchase a pair of black shoes or boots carried by high-end brands. This way, you can be sure that your lovely pair of black shoes or boots are made from a good quality of leather. Just make sure that you know how to spot an authentic pair from a knockoff. Never buy fake stuff - they may be cheaper, but the quality is still compromised; plus, you are contributing to piracy and it is considered stealing.
Step 4
Big box stores and brick and mortar retailers can also be good places to look for black shoes and boots. If you need to have a nice pair of black shoes and boots at a lower cost, then you can find them at big box stores since they are getting their stocks from direct suppliers. But if you need to explore on a variety of items considering the quality, you can go to brick and mortar retailers.
Step 5
Of course, you can also buy black shoes or boots online. There are numerous wholesale and retail shoe websites that you can find on the Internet. Just remember that a shipping fee may be sometimes charged, so if you're looking for an affordable alternative, you can always look for promo codes or other online sellers that offer free shipping. Also, take note that size really matters. So make sure that you are taking accurate measurements. Nothing can be more inconvenient and painful than wearing shoes that do not fit.
Tips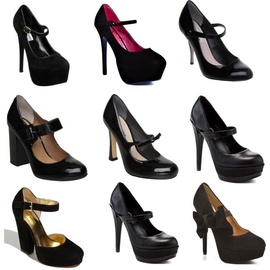 Buy this kind of shoes during off-season. Black shoes and boots are much cheaper during January to March as fashion retailers are preparing to release the spring/summer collection - sandals and flip flops.
Reminders
Although black shoes and boots can be common and ordinary, they can add a hint of sophistication on your simple outfit. You can wear it with a suit but you can also wear it with a minidress.
In buying black shoes and boots online, make sure that your shoe size coincides with the brand's size.
Comments
Most Recent Articles