Introduction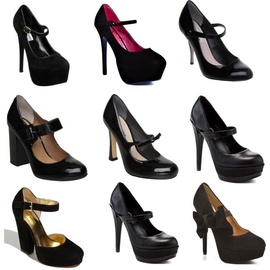 During our earlier days as kids, girls wore Mary Jane shoes primarily for school. This type of shoes is perfect for a girly and innocent look. Not only that, but Mary Jane shoes can also make you look young no matter what your age is.
Right now, things have taken a 180-degree turn as Mary Jane shoes have revolutionized into a fashion statement that exudes class, elegance and the right amount of sexiness. Putting on this type of shoe will give you that sexy and sultry look. You can wear this type of shoe with almost anything from the little black dress to your favorite high-waisted shorts.
If you want to have your very own pair of Mary Jane shoes but don't exactly know where to find that classic pair, then the following steps will show you how.
Step 1
Mary Jane shoes are relatively easy to find, but finding that perfect pair which ensures both style and comfort is quite hard. So, the first thing that you should do is to make a tour around shoe stores in your area. Simply look for a pair that you like, and then take note of the store where you found it. Do not buy it just yet for you will still be looking for shoes in other stores. To ensure the right fit and comfort, read the next step.
Step 2
Mary Jane shoes should not only be trendy and stylish - it should be comfortable as well. So, make sure to get the size that you are most comfortable with and try it on. If you wear socks, then you should also bring socks to try it on with. Try walking with your shoes on and see if you can balance it perfectly, especially when it has skyscraper heels and platforms. Also, in choosing Mary Jane shoes, make sure that the shoe does not hurt your toes and put too much pressure on your heels. You should also consider the soles of your shoe. It is important that the soles have durable spikes on them to avoid you from slipping and tripping while walking.
Step 3
If you can't find the shoe that you like on retail stores in your area, you can look for shoe makers in your area to build you a customized pair of Mary Jane shoes. The advantage of this method is that you can choose your own design, material and color; so the chances of having someone wear the same shoes are really minimal. Another advantage of having custom Mary Janes is that you will be wearing shoes that really fit.
Step 4
You can also find Mary Jane shoes on various online shoe retailers. Simply go to a trusted website that sells shoes, then choose something that catches your eye. Just make sure that they have your desired shoe in your size. The prices of shoes vary in online stores, so you should go spot the best deals. But remember that you should never sacrifice the quality over the shoe's price tag.
Step 5
If all else fails, you can search for independent online sellers that make or sell Mary Jane shoes. Just make sure that the deal you are making is safe. Nothing could be worse than having someone take all your money just for a pair of shoes.
Tips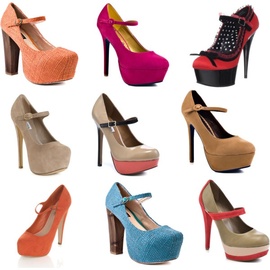 No matter what the occasion is, you can never go wrong with a lovely pair of Mary Janes. So, it is essential that you buy something that has a neutral color and something that could easily match with your clothes.
Warnings
In buying Mary Jane shoes, make sure to check the soles, insoles, straps and locks for any missing or broken detail.
Comments
Most Recent Articles