Introduction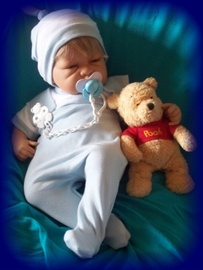 Expecting a new baby to come in to your life can be an exciting and amazing experience. Before your new little one arrives, there are some things that you should do to prepare and to make your home baby friendly. There are some things that should definitely be done before your child arrives, and some things that you may simply want to get done. To make your home baby friendly, everything will need to be safe for your child. All chemicals and dangerous objects should be way out of reach. Even though your baby will not be able to get to many things when they are first born, as they grow there may be additional things that you need to do to make your home baby friendly.
Step 1
A baby friendly home should always have a nursery ready for your child. This is something that should always be done before your child is born. Your baby will need to have lots of stimulation when they are little, so the nursery should include stimulating colors and images throughout it. This is why many choose to place a mobile on their crib. It is always in your best interest to purchase a brand new crib from a well known retailer. Over the years, different cribs are recalled due to potential injuries that they can cause. If purchasing a new crib from a retailer such as Babies R Us, you know that your baby will be safe in it. Other baby home essentials for the nursery include a changing table, dresser, and toys that you love.
Step 2
Another way to prepare for the birth of your child and make your home baby friendly, is to purchase all of the items that they will need to have in advance. After coming home with your newborn, you may not want to run out to the store to purchase things that you do not have. If you make a list and purchase everything in advance, this is something that you will not have to worry about. Some easentials that you will need to make your home baby friendly are diapers, wipes, powder, diaper rash cream, a baby bath tub, shampoo, baby wash, onesies, sleepers, burp cloths, and other apparel. Think up everything that you will need and make a shopping list of how much you should buy of everything.
Step 3
Baby proofing the baby home is one of the most important things that you will need to do before your child arrives. Although they will not be able to get around much when they are infants, they will grow faster than you know it and start getting in to things that they shouldn't. Make sure that there are no pointy table edges that they can fall in to, that there are locks on cabinets, dangerous things are put away and out of reach, and that there are locks on your doors so that you child can not somehow get outside.
Tips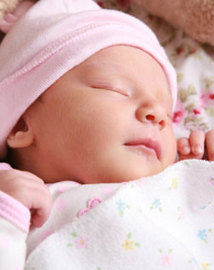 To have your home baby friendly, always prepare in advance. It is never too early to start getting ready.
Sources and Citations
none
Comments
Most Recent Articles