Introduction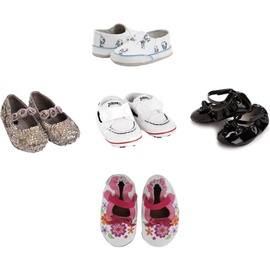 As a parent, it can be a joyous moment for you to witness the different developmental milestones that are accomplished by your baby from day to day. As your little one learns to crawl, cruise and make his/her tiny steps, then it is the perfect time to purchase infant shoes. Contrary to popular belief, infant shoes should only be worn when the baby is crawling, cruising or walking. After these activities, they should be taken off immediately. We all know that babies have underdeveloped and brittle bones, that is why you have to protect your baby's feet and let them rest as much as possible. If you want to know more about infant shoes and where to get them, read the following sections of this guide.
What to Look for in your Baby's Shoes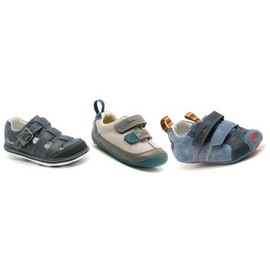 For the first few months of life, your baby does not need infant shoes just yet. In fact, wearing infant shoes during this stage may just interfere with the normal growth and development of your tiny one's feet. But just as said earlier, it would be best to buy your baby's first shoes as he/she begins to crawl. Here are some things that you need to look for when buying infant shoes:
Choose a shoe made up of lightweight fabric. Choose a soft fabric that does not irritate or cause pain to your baby's foot. During this time, try to avoid shoes made of leather or plastic as they are more likely to hinder the development of your baby's feet. Aside from that, these materials may irritate the feet instead of protecting them.
Of course, it is essential to ensure proper fit of the shoes. You should be able to slide your little finger in between your baby's heel and the shoe's heel. It should also have a tiny space between the baby's longest toe and the front part of the shoe. When the shoe becomes tighter as time goes by particularly in a month, replace it with a larger pair.
The soles should be flexible and they should be able to hold the baby's feet together. They should also be nonskid to avoid the baby from being exposed to injury.
Where to Buy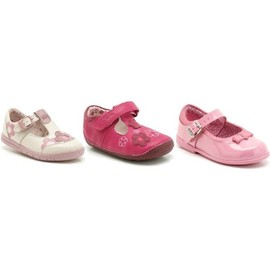 There is a variety of infant shoes to choose from. More often than not, if a retail store caters to baby needs such as clothes, diapers and accessories, the store also offers a wide range of infant shoes for every stage. You can also look for shoes for your baby in department stores and factory outlets. You can even shop for infant shoes online. Shops such as Macy's, Sears and Amazon have numerous shoes for your baby girl or baby boy. There are also websites that exclusively offer baby shoes of high quality that ensures safety and comfort for your little one.
Tips and comments
Your baby's first pair of infant shoes is a milestone. If you want it to be more memorable and you'd like to keep it to remind you of your kid's early days, then you should consider buying something more special. But more importantly, choose a pair of shoes that does not compromise safety, quality and comfort. Remember, your child is fragile - so he/she needs to be properly taken care of.
Comments
Most Recent Articles