Introduction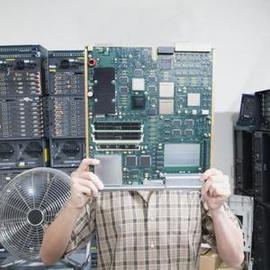 The motherboard of a laptop is the most essential hardware of a computer system. It is the main central unit that allows all the hardware to send signals to each other and process data together to represent results. All components like VGA cards, CD-ROMS, RAM, webcams, Keyboard, Touch pad and any other component connected to the computer processes information using the motherboard. If ever damaged the computer will probably refuse to switch on as there is no panel to process or confirm any demand given by the user. There are a few tips on how to properly use a motherboard of a laptop without having to worry about damages listed below.
Step 1
Firstly, always make sure your motherboard is upgraded or is of proper standards. Most programs today are very heavy and require enhanced hardware capabilities such as large RAM space, more space on disks and high processors. If the motherboard is not capable of being compatible with latest components then most of your apps won't work properly and you'll end up with a system crash.
Step 2
In most laptops you can replace the motherboard all by yourself. Just by following the step by step procedure on how to replace motherboards that you find by searching on Google, you can replace an old motherboard with a new one that supports more recent components, of course this depends on the laptop and if the laptop allows an upgrading of the motherboard.
Step 3
If replacing the motherboard, always make sure all the wires are properly connected to the motherboard as some times wires left loose may require you to dismantle you laptop again just to fix the problem. Most processors come attached to the motherboards but if yours is removable then always install the latest processors. Similarly take the opportunity to increase your RAM size if the motherboard allows that as well. Increased RAM size allows faster processing.
Step 4
Avoid dismantle of the laptop. If you can avoid needing to repair a component of the PC then do it as most of the times any repair requires wires to be removed from the motherboard and sometimes even the motherboard which reduces its life every time you touch it. If you have keyboard troubles, use external USB or wireless connected keyboards for example.
Step 5
It's also difficult to understand when the motherboard is faulty or if it's a virus. These are few signs you should look out for. First the laptop won't power on due to No processing ability. Two, components in the laptop are not working and are malfunctioning. Three computers shutting down randomly is a major sign of the motherboard malfunctioning.
Step 6
Use a Laptop FAN to keep the down side of the laptop cool. The components of the laptop tend to heat up and cause the motherboard to heat up as well; if done for Too long will cause the motherboard to crash.
Tips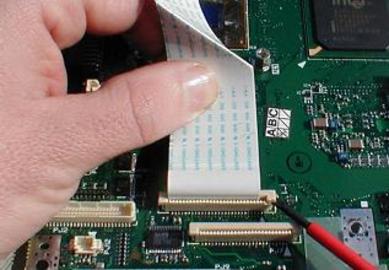 These are some essential tips on how to properly use a motherboard of a laptop and maintain the motherboard's life and performance. Your laptop will remain unopened for a long time if you persist.
Comments
Most Recent Articles