Introduction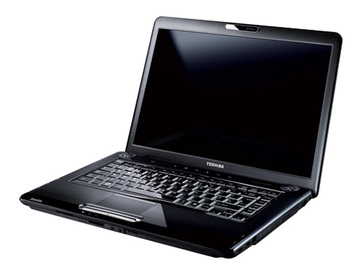 When we decide to buy a Toshiba laptop, we must make sure that we follow certain steps in order to gain the most out of the deal. Toshiba has dedicated websites for various countries in the world, which enables the user to select the perfect Toshiba laptop out of the range of products they manufacture. Laptop users, who already have used products manufactured by other companies, need to compare their specifications and pricing details before going ahead with the desired product. there are many online websites where you can get the price quotation and you can also check out their specifications.
Step 1
Prospective buyers should visit the website of his or her country dedicated to Toshiba laptop. For example, people in India will visit the website http://www.toshiba-india.com/, in order to check about the various ranges of Toshiba laptop products available. They should keep in mind the usage of the laptop before they choose the performance and specification of the product. For example people who gives priority to gaming, need to go for Toshiba laptop with high configuration, coming along with a powerful graphics card. On the other hand people with general usability requirements can go for general configuration low end laptops.
Step 2
The next part comprises of comparing the pricing details and other features in the market. A person, who wishes to buy this laptop online, can check online websites for the product and confirm about other offers being provided. Even a comparative list can be made in order to shortlist the best e-commerce websites offering good deal. Often such a comparative study might also include local computer stores, who might offer good price tag along with some free utilizable goodies like free USB mouse and keyboard etc… After the short listing has been done, two or three comparative organizations can be selected.
Step 3
When you have short listed the companies, two things must be kept in mind. If the company is based online, you must see to it that they have a good replacement warranty policy associated with the Toshiba Laptop. In case the item arrives damaged, or if it shows some issues at the beginning itself, you will be able to replace the product with such a policy.
Step 4
Even in transit insurance is necessary to ensure proper delivery of the product. On the other hand if the store is a local one, keep in mind to use a demo Toshiba Laptop, before buying your own product. This will allow you to go through the usability and other details associated with the laptop.
Step 5
Various versions of Toshiba Laptop exist in the market. If the model comes with a free dos version, remember to buy an operating system CD before you leave the shop. It can also be ordered online. If you intend to use open source free operating systems for home use on the other hand, it is easily available on the Internet for free download. With a powerful operating system inside the laptop, its power is supplemented along with good usability. Therefore always choose smart and remember to follow these steps properly.
Comments
Most Recent Articles