Get To Know More About AIDS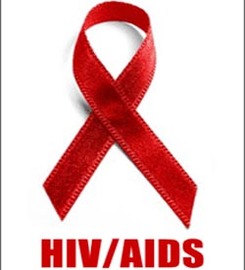 It was in 1981 that the word was introduced to the disease that is known to cause major damage on your immune system. But it was only in 1984 that caused a panic to the world because of its rapid increase and it has caused a pandemic spread all over the world. Less was known about this disease and people were missing on their association with this disease to other known disease that is of same symptoms and findings. But because of the need to know more about it to find a cure, it was later determined and considered different from any other diseases it resembles. AIDS was known to the people after a lot of studies about the causes and nature of the disease. This disease is something that is much different from any disease we are familiar with. This may be known to be of viral nature but the virus which causes this disease is not just any other virus. HIV is the virus that is causing AIDS (acquired immune deficiency syndrome) and is known as a retro-virus. A retro-virus is that which replicates itself rapidly in a matter of seconds.
How HIV/AIDS Affect the Body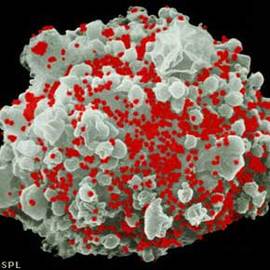 When a person has HIV/AIDS, the virus attacks the immune system and damages the T-cell. As the virus destroy you T-cells, your immune system deteriorates and weakens. Since the immune system is your protection from any other diseases, once your immune system is too weak, it can no longer protect you from even the most simple and common colds. HIV does not make you sick but it weakens your immune system causing almost every disease in the area to affect you. With your defenses down, infections and diseases are already able to enter your body and cause havoc. And since there is nothing that will try to stop these diseases, you will feel the effects of common diseases more that it normally should when your immune system was still able to fight them.
Symptoms of AIDS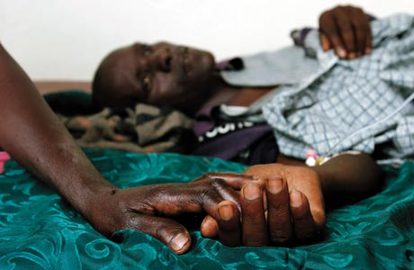 There are symptoms that can be indicative of HIV/AIDS. But these symptoms won't show in the first month or two upon infection of the virus. Symptoms include having a flu-like illness that is also accompanied by fever, headaches, malaise and enlarged lymph nodes. These symptoms can just go away after weeks or a month. But since it can be indicative of other viral infections, you wouldn't be able to tell whether it is already AIDS. Since you would become more prone to infections, there are great chances that you will also get severe herpes infections. This can cause mouth, genital or anal sores. There is also a chance of getting shingles.
Be Careful And Prevent AIDS
If you don't want this disease to hit you, be always careful when it comes to blood transfusions. Having unprotected sex with a person who has AIDS can also get you the same disease. In hospitals and clinics, be conscious of the needles, injection syringes, and razor that are unsterilized for they can also be possible means of transmission of blood that may have the virus that causes AIDS.
Comments
Most Recent Articles