Introduction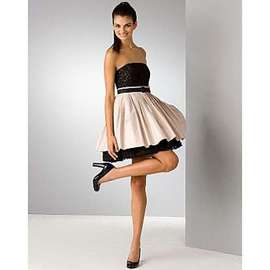 Picking out an outfit for any occasion can be a pretty tough job. And buying dance shoes, clothes are fun yet it can be confusing. Dancing shoes have to be comfortable. If a dancer is comfortable with his or her shoes, it's going to reflect in his or her dance. Dance apparel is the most important thing in any dance competition. If you have are a dancer and you have a competition coming over, you certainly need a dress. However, we all know that ballerina dancers, hip hop and break dancers have to practice a lot so they need dance shoes and clothes for practice as well.
Step 1
While buying ballerina shoes, certain points should be kept in mind. Like the shoes should be matching with your dress and the shoes should be very comfortable as the dancer has to dance in a limitless time and if the shoes will not be comfortable enough the dancer would not be able to dance. The point kept in mind while buying any dancing shoes and clothes is that the dancer should feel comfortable in it.
Step 2
Buying a ballerina dress can be tough as the dress should be perfectly fit. It should not be loose from any side; else it will give an untidy look. The color should be light or any other of your choice. If you are young do take your parents with you as they will guide you correctly when buying either dancing shoes or clothes.
Step 3
As mentioned above those dancers need clothes for their practice as they have to do on daily basis so they need plenty of dresses. So dancing shoes and clothes for daily routine should be given more attention. The dress should not be fancy, it should be casual and the material should be soft like Lycra and cotton. The leotards of cotton and Lycra are stretchable and durable.
Step 4
Ballerina dancers have a common dress to wear; they have to wear leotards and tights. But jazz dancers have to wear different clothes as jazz dancers don't have to stick to one kind of dancing shoes or clothes. Their dance allows the dancers to wear any kind of clothes. Jazz is a modern type of dance so dancers prefer all the latest designs of shoes and tank-tops. Mostly jazz dancers prefer black as it is a classic color with bright color pants. The shoes for the jazz dancers are light and they can find it easily. The color can be according to the dancer's choice.
Step 5
Dancing shoes and clothes for tap dancers have to be chic. Most of the tap dancers are asked to wear black leotards and pink or black tights but mostly teachers allow their students to wear according to their own choice. Their shoes play an important part in their dancing so the dancers can be pretty choosy about their shoes. The shoes should have a metal which produces a sound voice. The tap dancers should consult their dance teacher while buying shoes for themselves.
Tips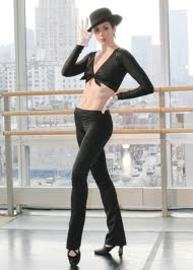 Buying dancing shoes and clothes are fun. But dancers have to keep in mind that they should consult their dance teachers while buying, they will give you a sound advice. If the teachers are not co-operative enough you can ask any dancer who is senior than you and have experience in buying dancing shoes, clothes, etc.
Sources and Citations
http://www.gottadance.org/buying_dance_shoes4.shtml
http://www.dancedirect.com/uk/Press/Article/832/
Comments
Most Recent Articles