Fruit Diseases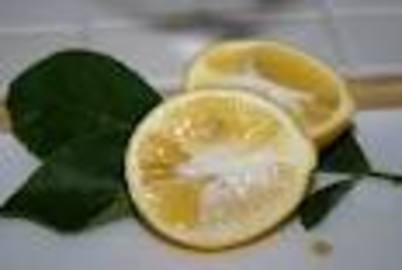 Fruits are rich in vitamins and everyone likes to eat them. Sometimes they may have some diseases which could be harmful to human beings. Given here are five fruit diseases which are quite common.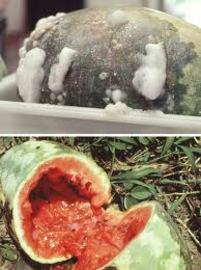 White Rot
This disease is common for apple fruits but may also affect pears and grape trees too. The infections appear as circular spots on the twigs and limbs of the fruit tree. These lesions start to grow and may make the tree to canker a bit. This affects the fruit and infection starts as brown spots which spreads throughout the fruit and makes it rotten. THE RED APPLES MAY BLEACH DUE TO THIS DISEASE AND HENCE THIS DISEASE IS ALSO CALLED WHITE ROT. This disease is more prevalent in winters and also due to heat stress.
Rust Diseases
The rust disease is prevalent in mainly three forms. Cedar apple rust, Quince rust and the third one is the Hawthorn rust. This disease affects if the red cedar tree grows near the orchards.
The common form of fungi is the cedar apple rust and this occurs on leaves and fruits. The size of the fruit reduces due to this and the leaves are also infected. The fruit in this case loses shape and there is less production too. This mostly is seen on apple and other varieties of apple trees. The Hawthorn rust affects the leaves of other fruits like pear, apple ad also the crab-apple too. The quince rust destroys the fruit and leaves of the quince fruit and also the crapapple tree.
Black Rot
This disease is seen mostly in grapes. This disease generally occurs o all the green parts of the grape vines. The fruits also get infected and their are huge lossess due to this disease. I this too brown dots appear which convert into lesions and then infect the whole fruits and they seem like rotten fruits and from inside the pith becomes shrivelled. These infections occur in larger variety of grapes.
Bacterial Rot
The fruits sometimes get infected by bacteria and start rotting. They may develop ugly scars and gums starts oozing out from them.
The bacteria affect the twigs and buds in winter but as spring comes they spread throughout the plant due to rain. Severe outbreaks occur due to the warm climate which is suitable for the bacteria.
Prunus Stem Pitting
This disease occurs in the stone fruits. When affected by this disease, the plants become unhealthy and look dwarfed. The leaves grow towards the upper side. The stem pitting may be accompanied with the root pitting too. The trunk shows signs of girdling. The root system becomes poorly developed due to severe infection of trees.
Tips and comments
Fruits are good to eat care should be taken to check them for any fruit diseases.
Fruit diseases are of various types.
Fruit diseases is of various kinds like bacterial, viral and fungal
Fruits are good to eat but they should be of good quality.
Comments
Most Recent Articles