Introduction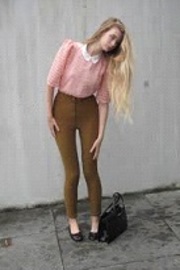 Some people are blessed with long hair and some with short hair. Others have limp, flat and thin hair. There are different methods as to how to get volume in your hair. It is somewhat hard to get volume in freshly washed hair. There are shampoos and conditions that can be used for hair to get volume. Most volumizing shampoos add body and bounce to limp and lifeless hair, they will not weigh your hair down. A Voluminizing conditioner moisturizes and balances, while conditioning the hair. If you have thick, straight hair you can get hair volume by adding mousse or a little hair gel.
Step 1
Try to use a curling iron to curl the ends of your hair inward, gently tease and brush your hair. Sea salt can be used on thick hair as well. If you have curly hair, and you don't like it, then you can apply a relaxer to your hair to get straight hair. Rollers are sometimes used on hair to get volume; the hot rollers or regular rollers will work.
Step 2
There are different types of relaxers on the marker, Permanent and semi-permanent. Depending on the type of hair that you have you can choose between gentle strength to be coarse. It's advisable to do a strand test before perming the entire hair.
Step 3
When using a voluminzing mousse, one has to be careful not to add too much mousse to the hair, too much mousse will make your hair get really hard, and it will be difficult to comb. Taking care of one's hair can be tricky yet cool.
Step 4
If you cannot manage to get hair volume by yourself, then you must see a professional hairstylist, They will charge a fee but at the end of the day you will be glad you did. There are magazines and places on the internet that offer Tips and advise on how to take care of your hair and how to add volume to your hair.
Step 5
There are many you tube videos that you can watch to see step by step instructions on how to get hair volume. A full voluminous hair is the envy of everyone. These are the methods 1. wash hair with shampoo and condition,
Tips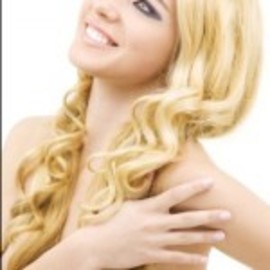 2. Add styling mousse or gel, something that will get hair thick, Start from the root of the hair, there is no need to add volume to the ends. If you have tangled hair, then you should use a comb to untangle instead of a brush. A brush will pull the strands of hair out. 3. Next you can blow dry your hair after that you should have a glamorous new look.
Sources and Citations
Did you know you can simply add volume with a flat iron? Using a flat iron saves on time. When you are through curling your hair with the flat iron, shake your head so the hair curls get to separate. You can also use a hairspray and your fingers in order for the hair to get a gentle lift. There are many volume tricks, but it takes time and practice.
Comments
Most Recent Articles