Introduction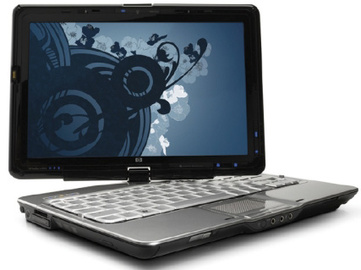 PC laptop computers are very important. Various people use it for different purposes. A few years ago, there were only desktop computers in use, to perform computing process. But now with the passage of time and growth in technology, different computer models are now available. Now computers are becoming more and more compatible for their users. Computers look and feel are getting change day by day to attract more consumers. Now computers are available in the form of small machines called laptops. And its purchase and use is rapidly increasing day by day among consumers. Different well-reputed desktop manufacturers have developed laptop, because of its high ratio of purchase and outstanding popularity. But desktop computer are still in use. Different people have different review about desktop pc and laptops. Some of them feel more comfortable to work with desktop pc, while others feel good to work with laptops.
Main Differences
Desktop PC and laptop have different features and advantages. That's why they both have some major difference. The main difference between the laptop and a desktop PC is portability. Although laptop perform your work task in the same way as desktop, but it still have some differences. Desktop PC has more capacity to add additional memory to hold RAM, whereas in laptops it is difficult to add more memory. Desktop PC allows you to add more accessories, and it easily holds all of them, whereas for laptop it is difficult to hold accessories because of low space. You can easily upgrade your desktop pc by adding more memory and accessories, but laptops don't allow you to do so. Desktop computer are usually heavy in weight and size. Desktop pc does not allow easy carrying to you. They usually consist of four parts that are CPU, mouse, keyboard and monitor.
There are different, new and stylish models of desktop PC are now available in the market from different reputed brands including Dell, Philips and IBM. You may easily remove and add any of its part anytime without having any problem. You may also easily accessorize desktop PC with webcam, microphone, printer and scanners and many others. Desktop PCs are usually used in computer labs of an organization and institutions. They perform their functionality in very well manner. Some of them are available in very cheap prices and anyone can easily afford it. But you can't work on it when it is unplug.
Laptops are preferable for those users who travel a lot. Laptops are not heavy in size. It allows easy hand carry to you. You can even work with it for two to three hours when it is unplugged. As it has rechargeable battery and extensive recharger. You can even charge its battery while traveling with the help of car charger. It has embedded keyboard, disk drive and mouse. Laptop is designed to provide you all in one together. In the past, laptops were not more powerful than desktop machines, but today's laptop computers are more powerful over desktop PCs.
Comments
Most Recent Articles