Introduction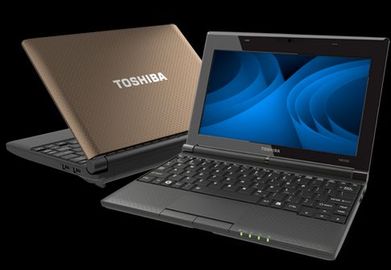 Toshiba, a well-known company all around the world popular for its electric machinery, was first established in 1939 by the emergence of two companies, which produced heavy electrical machinery. It was known as Tokyo Shibaura, with its headquarters established in Tokyo the great city of Japan. Tokyo Shibaura now known as Toshiba corporation is a multinational electronics corporation with a diversified manufacturing and marketing of electrical products, spanning information & communications equipment and systems, Internet-based solutions and services, electronic components and materials, power systems, industrial and social infrastructure systems, and household appliances.
History
In 2010 Toshiba was the fifth largest personal computer vendor measured by revenues and continues to produce quality products. Toshiba computers and notebooks are widely used all around the world and Toshiba products have a great reputation in the international market. It has produced many top laptops and best notebooks. There are many great notebooks by Toshiba, but we are going to talk about the top two.
Features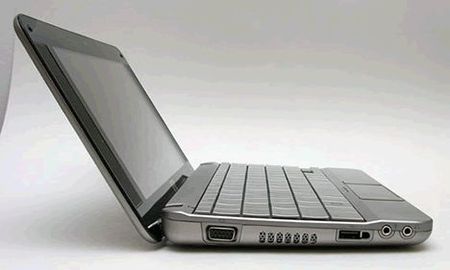 At the top of the list of Toshiba computers is the Toshiba Qosmio X775. It's got everything one could dream off, with an Intel core I7-2630Qm processor, an 8QB DDR3 RAM and a 1.5 GB NVidia GeForce graphics card it becomes one of the most powerful machines available in the market. Qosmio is the best notebook computer Toshiba has produced so far. It has a price of $1899.99 and a 17.3 inch 900p display, a 500GB hard disk adds to the fun and li-ion (47Wh, 8-cell) battery, which can last up to 2.5 hrs. It has got blue ray-discs, which is also rewritable and DVD super multi drive. The X775's shape is somewhat disappointing with respect to its predecessor Qosmio X305, but its funky color's make up for its looks. The palm rest and lid surface have a wood grain-like texture with metal silver paint, which is almost blinding in direct light; needless to say, I am not a fan. The colors fade between black and red, which adds to the extreme look. At the end, it is a very powerful notebook and highly recommended by professionals.
Second on the list is Toshiba satellite p755. It has an Intel core I7 processor and a 1GB of NVidia GeForce graphics card. The overall performance speed is great as 6GB of RAM is installed. It has a 15.6inch wide screen high-definition backlit display. You'll also find that the P755 offers the kind of graphics performance that will satisfy gamers. With 3DMark 06 scores of 10,092 at medium resolution and detail settings and 7,223 at higher detail settings and native resolution, the GPU will support any graphics-intensive program, including some pretty serious games. The best point of this notebook is that its battery time last to up to 5.7 hours, which in itself is a big plus. With a price tag of $979.99 it becomes the second best notebook by the Toshiba Corporation.
Notebook Toshiba is doing well in the market, and we expect greater things in the future from them. If Toshiba notebooks like Qosmio x775 and the Toshiba satellite p755 keep coming, the future of Toshiba looks very bright.
Comments
Most Recent Articles