Introduction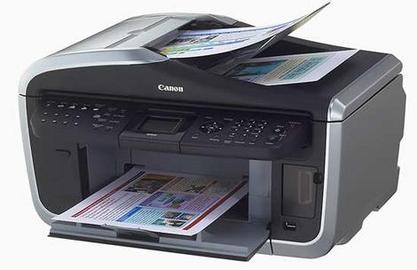 In today's world of advancing technology, computers are an important medium of communication. One cannot even imagine how to go about daily tasks and assignments without the use of a computer. However, the problem with the various different electronic media is that one needs a computer terminal to access the data. In such cases, the importance of converting soft copy to hard copy is increased and it becomes very important for one to have a computer printer to solve this problem. Computer printer is thus, one of the most important devices, which is used in conjunction with computers making electronic data easier to use and manage.
There are many types of printers available in the market. In such cases, it becomes very important to know what type of computer printer is suitable for you as different computer printers fulfill different printing needs. Different printing needs include printing of either simple black and white written text, while others include pictures and graphs and there are some which need both of these qualities. Then printers are differentiated on the basis of being either a laser printer or an ink printer which utilizes ink cartridges. Finding a suitable printer within all these different types can become a hassle and one can be baffled as to what option to turn down.
To know what type of computer printer is suitable for you, try profiling yourself. as in, what category do you fit into? Students, for example, have to submit assignments, reports and essays as part of their coursework. These projects may also include graphical figures or diagrams. This means that a color printer is more suitable for them. However, they also need printouts to be taken out quickly and efficiently so that much time isn't spent on printing. Printers for office use are generally different from such small scale printers.
Office printers are usually laser printers which can print up to sixty or seventy pages per minute. This is because offices require large amounts of printouts at one time and laser printers are usually faster and more efficient in the number of pages per minute. Also office printers are usually only required for general office inter-departmental memos and briefs and reports. Thus, black and white printers are fine for office use. There are some all in one printers available as well for office use, which provide the facilities of printing, faxing, copying and scanning all in one machine. Finally, there is the individual or home user. At home, the uses of printers can be as varied as possible. One can use printers for printing greeting cards and even for small tasks like letters and documents. Ink printers or laser printers both can be used at home depending on the frequency and type of prints to be taken out.
Conclusion
Finally, it is important that one researches the prices of the different types of printers in the market and only buy the computer printer which fulfills the needs of the person. Getting extra qualities of facilities may seem tempting, but are a waste of money if one isn't going to be using those facilities.
Comments
Most Recent Articles