Introduction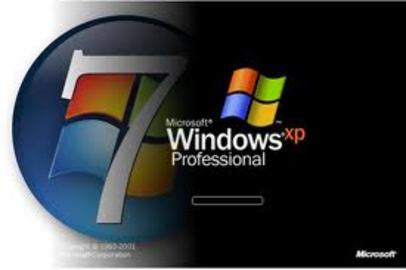 Upgrading is improving the performance of a computer by installing better components or parts. Microsoft is progressing in providing new upgrades for windows. In this article, I will discuss about tips to upgrade windows Microsoft.
The discussion will be related to the more focused, incremental upgrade of Microsoft windows, Windows 7. In order to do Microsoft Windows upgrade, you just need newer version of windows having some new features. You can get the Microsoft Windows upgrade, by simply downloading it through internet source, or get a DVD for it.
A Microsoft Windows Upgrade helps you a lot to optimize the performance of your computer, and you can also get access to the new improved features included in that specific upgrade of windows.
Step 1
Better desktop: Upgrading to Microsoft Windows 7 makes your PC faster than ever. The taskbar has bigger buttons and full-sized previews, and allows you to pin programs to it for one-click access. By using Aero Peek you can take a quick look at other open windows without clicking away from the window you are currently working on. If you want to open a window you are previewing, you just need to click its thumbnail.
Step 2
Jump lists: Jump lists provide speedy access to your favorite pictures, songs, websites, and documents by maintaining shortcuts to such files, folders, and websites. Snap which is a quick new way to resize and compare windows on your desktop, and shake gives you easy way to juggle all open windows.
Step 3
Easy sharing with Homegroup: Takes the headache out of sharing files and printers on your home network. This is new feature upgrade in windows Microsoft helps you connect two or more PCs running Windows 7, and with reduction of fuss you can start sharing music, pictures, videos, and documents with other people in your home.
Step 4
Smarter windows search: Windows 7 is designed to search external hard drives, networked PCs, and libraries. By simply typing in the start menu search box you can see results instantly, grouped by categorization in documents, pictures, music, e‑mail, and programs. Search in library or a folder, provides you facility to adjust your search with filters like file type, date, and other useful categories and use the preview pane to peek at the contents of your results.
Step 5
It works the way you want: Windows 7 is built for speed, with full 64-bit support. It has key performance improvements to adopt less memory and run background services only when you need them. It is designed to run your programs faster and to sleep, resume, and quickly reconnects to wireless networks and also fast to spot USB devices. It also provides facility to redecorate your desktop with fun new themes, slide shows, or handy gadgets.
Tips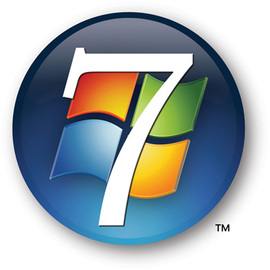 Windows Touch: For the first time, Windows includes true multi-touch technology, using your fingers to browse the web, flip through photos, and open files and folders on a touchscreen PC, thus you won't always need a keyboard or mouse. It also includes gestures for rotating, zooming, and even right-clicking, it is totally a new way to work with your PC.
Plays well with devices: It makes new things possible, with a new feature device stage which works like a home page for portable things like music players, smartphones, and printers. When a compatible device is plugged into your PC, a menu with information and popular tasks is displayed like battery life, how many photos are ready to be downloaded and printing options.
Windows Live Essentials: It provides a collection of great programs in one free download like mail, movie maker, photo gallery, and much more. It is a suite of free programs for your PC running Windows making it easy to create and share polished movies, organize your e‑mail, and more.
Conclusion
Installing a Microsoft Windows Upgrade is not a difficult task, the process is same and all you need is the setup for installation. Windows 7, a new upgrade windows Microsoft, much improved from windows vista. It is much compatible with the applications and hardware which Windows Vista was not at the time. It has a multi-touch support, a redesigned windows shell with a new taskbar, Homegroup a home networking system, and many new performance improvements. Windows 7 simplifies everyday tasks, works the way you want, and makes new things possible.
Comments
Most Recent Articles