Introduction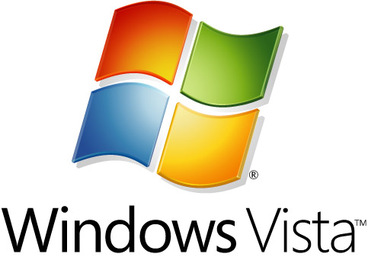 Windows Vista is the Windows operating system version that came out before Windows 7. Many people prefer the version over Windows 7 and want to know how they can go about downloading this version. Windows Vista is easy to use for most people who have knowledge of Windows. This version of Windows has higher security features than previous versions of Windows. This is very desirable to those who are looking to protect their computer data and personal information.
There are six versions of Windows Vista and they each have different uses depending on your needs. There is the Windows Vista Starter, Windows Vista Basic, Windows Vista Home Premium, Windows Vista Business, Windows Vista Enterprise, and Windows Vista Ultimate.
Step 1
Once you have decided on the best Windows Vista version for you, you will want to begin the process of your Windows Vista download. You will first need to purchase Windows Vista. If you have a previous version of Windows, you will be able to update your Windows to Vista fairly easily. You must have your purchased product key before you can begin installation. Make sure that you purchase a legitimate copy of Vista. Downloading illegal software can get you into big trouble.
Step 2
If you have purchased your Windows Vista download from Microsoft, you can begin your download directly from the Microsoft website. This is usually the preferred method of updating Windows. This way you can be sure that you are getting a true Microsoft product key and the ease of download makes this a very helpful way to purchase Windows products. Microsoft makes it easy to begin your download and will walk you through each and every step of the process.
Step 3
If you are doing an from your Windows based computer, you will just need to right click on computer and then properties and then from their you can choose to upgrade to the next version of Windows. It will ask you to enter your product key and then your download will begin. This will take a little bit of time, depending on how fast your computer is. Your computer may restart several times during this process and this is completely normal as you download Windows Vista. Keep an eye on your computer as it downloads so that you can choose any prompts that your computer gives you.
Step 4
If you are doing a full new install without a previous Windows, you will need a Windows Vista disk. You will put the disk into your CD drive and it will pull up a box to begin download. This process takes longer than updating your version. As with installing it on a Windows computer, your computer will restart several times. It is important to monitor your computer for any prompts and to check for errors as you download Windows Vista. This may take quite some time, so be sure if you are on a laptop, that you monitor your battery or have it plugged in a power source.
Step 5
Downloading Windows Vista is just that easy. It is not a difficult process, but some people do need assistance with the download. Microsoft has many ways of getting help. They have online walkthroughs with FAQ that help users get knowledge on downloading Vista. There is also online support where you can talk live with a Microsoft representative who can answer your questions and walk you through the process. You can also call Microsoft support and get help that way. If you truly are having issues with your download or upgrade, any computer technician would be glad to assist you. This will, of course, cost you money.
Tips
Purchase a legitimate product key.
Download from Microsoft.
Upgrade easily.
Do a full install.
Get assistance from Microsoft support.
Check with a computer tech if you are having trouble.
Comments
Most Recent Articles