Introduction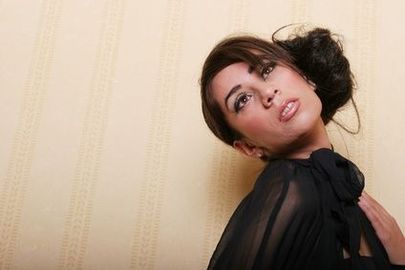 The way you do your hair is an important part of your personality and your get up as the way you do your hair; it shows what sort of a person you really are. The IT hairstyle is something that looks good on you, is stylish and very much in fashion. You can make the IT hairstyle even at your home now. These hairstyles are not difficult to make, they are rather easy and you can make them in a few minutes. They look both edgy, trendy and make you look good. There are many different types of hairstyles which are referred to as the IT hairstyles.
Step 1
A very common IT hairstyle is keeping your hair straight without putting any sort of hair clip or anything like that. Now you can get straight hair very easily with the help of a straightener but you can do not get that shine and the smoothness in your hair this way. You can use a serum like the Garnier Leave in serum and apply it over your hair before straightening them. This will prevent your hair from getting damaged by the hot iron rod and will give your hair a gentle, soft, silky and shiny look.
Step 2
The next hairstyle that you can go for is tying up your hair into a high pony. Now the big, bushy ponies are totally out of style, they are so last year. You must always make a thin, slender and silky pony tail and try making it shiny too, by putting serum on it too. This is another IT hairstyle that you can go with.
Step 3
Another IT hairstyle which is also a girl next door hairstyle is the curling of hair. This curling is not the usual curls; it is the long, loose curls which look good on long hair. This can be made easily with a curling rod but using the paper rollers is preferred as it does not give that burnt look to your hair.
Step 4
Using the right hairbrush matters a lot in getting the correct IT hairstyle. You need to get the proper volume and texture in your hair to get a bounce in your hair. This can be done using a hair product cocktail. This cocktail can be made by using a mixture of hair products along with a serum and a mousse.
Step 5
The proper type of haircut also matters a lot in getting an IT hairstyle. You can cut your hair like Rihanna or have style added to them in long hair. And the way you carry your hairstyle matters a lot. You can have them back combed or you can have them tied or have them open, now the way you wear your hair matters a lot, in making you the IT girl.
Tips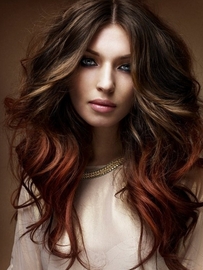 The It hairstyles are becoming very popular these days and every girls wants an IT hairstyle. You must be very careful while making these styles because if you do not take care you will end up getting split ends and damaged hair with no natural shine.
Sources and Citations
www.dailymakeover.com/.../how-to-edge-up-your-hairstyle.html
Comments
Most Recent Articles