Introduction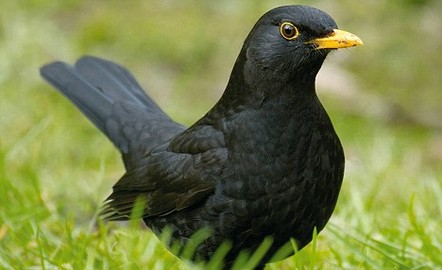 The ecosystem thrives on many elements among which birds play a pivotal role. There are approximately ten thousand birds in the world. Bird watchers and ornithologists have for many years passionately followed birds and discovered curious facts about them. Some birds are renowned for their beauty and colorful feathers whereas some are considered to be pests. Blackbird is a bird species that have a controversial status in the eco system. On one hand they help in inhibiting the growth of insects harmful to crops and on the other, if congregated, they can cause a lot of harm by attacking plantation of soft fruits like grapes and figs. Blackbirds are found in Europe, Asia and North America. These birds were not naturally occurring in New Zealand and Australia but in fact introduced.
History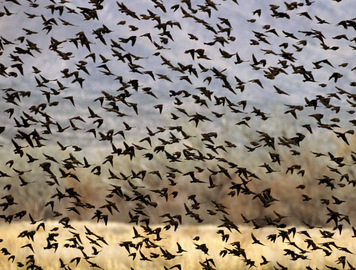 A blackbird is also referred to as common black birds from the Turdus merula family. They grow into the size of about 25 cm from head to tail. Bird watchers and ornithologists can observe these birds in summers and springs. The reason is that in these seasons these birds mate and male birds can be seen singing from high vantage points. The male and female can easily be distinguished. The male blackbird exhibit plumage that is dominantly black with shades of a sharp orange color, whereas the female blackbird has a light grayish tinge in its lower plumage and a darker shade of grey on the upper plumage. It has the same yellow bill like the male bird though. The females can also be differentiated from the males by the yellow ring they have around their eyes. These birds are known for their defense against intruders in their nesting territory. The females are very aggressive and show prowess in spring. This is when the competition for ideal nesting ground is high among the birds.
Features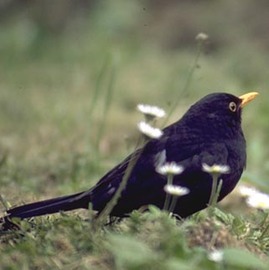 The blackbird was introduced in New Zealand and Australia where it is now considered to be a pest. The reason is that even though these birds are ideal for checking the growth of insects in your crops and plantations, they can be harmful if they come together. They are prone to eat soft fruits like grapes, figs, berries and others. These birds can affect the crops and orchards throughout the year if the fruit is available. These birds when in force and majority compared to your native birds can get aggressive and attack them. For many people who share a passion and love for birds, the mere presence and chirping of different birds is delightful. For that reason many people tend to have birds feed in their backyard to attract birds. But blackbirds can be harmful as they come for the feed. Once they gather in great numbers, they can attack other birds or frighten them off with their large number and aggressive behavior.
Tips and comments
A blackbird is not always considered as a pest. These birds also have a distinguished status as the national bird of Sweden and have been used in many themes and names of various airplanes and fictional characters.
Comments
Most Recent Articles