Introduction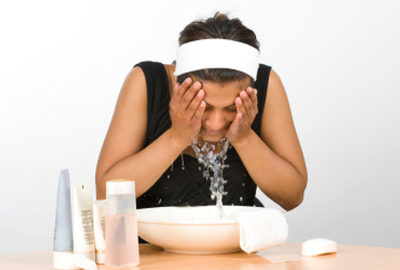 Having a clean and fresh skin is not an easy job. We all go up to girls and women who have a clean and fresh skin asking them how they maintain their skins. Maintaining a skin is not an easy job but at the same time its not difficult one. You just need to give your skin some time on daily basis. You need to look after your diet as well, avoid oily and junk food and should keep vegetables and fruits in your diet. All skin issues start when you eat food which is not suitable for your skin. For a clean skin, all of the best routine is to cleanse and exfoliate your skin.
Step 1
All types of skin require special attention. There is not one person in the world that doesn't look after his or her skin. The first and foremost tip and the routine you should be having in your life to have a healthy skin is to cleanse your skin. If you wear make-up or even if you don't it is very important to cleanse your skin every night before you go to sleep. You should have a quality cleanser by your bed side and after washing your face use it. You will see a difference in a couple of weeks.
Step 2
Another thing that is to be kept is a toner. All skin types require a toner. Toner helps you in reducing the oiliness of your skin. It is because of this oiliness that all the acne and pimples happen on a skin. So after cleansing you should apply a toner on your face using cotton.
Step 3
Third step and tip for all skin care is to exfoliate. There are less women and girls who exfoliate their skin but it has been proved and beauticians say that like cleansing exfoliating is also very important. After exfoliating you will see a wide difference in your skin. One of the reasons that men's skin is clean is because they exfoliate daily after shaving.
Step 4
Use of moisturizer should be in your routine. There are moisturizers for all skin types. So whatever suits you, you should keep it and use it. Your skin will tell you when it needs to be moisturize. It will keep your skin fresh and will give a glowing look. A moisturizer should be applied after you have cleansed and toned your skin. Following this procedure you will see a difference. Skins have to be moisturized in the evening so you should keep an evening moisturizer too.
Step 5
Sun damages a skin a lot. So sunscreen should be kept with you all the time. A sunscreen should be of 30 SPF. It should be applied on your arms, legs and face and whatever skin is exposed to sun. Sun screen should be bought which will suit your skin, if you have an oily skin or dry, there are all skin types sun screen available.
Tips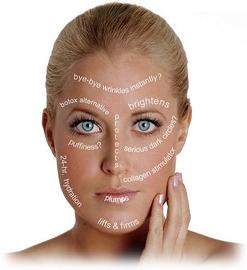 These points are included in one of the best care routines for your skin. Cleansing, moisturizing and exfoliating help but in a best routine for all skin care is to drink plenty of water i.e. 8-10 glasses of water. We have to buy moisturizers, sun screens according to all skin types and it will cost us as well. The most inexpensive way is to drink water. It actually works.
Sources and Citations
http://beauty.about.com/od/skinflaws/a/basicskincare.htm
Comments
Most Recent Articles