Introduction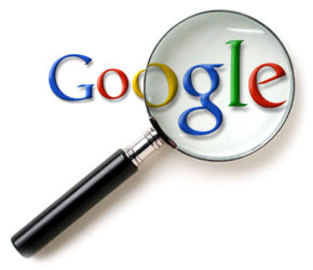 Google.com was originally a school project by two Stanford University students in the late 1990s, but it has turned out to be one of the most successful website companies all over the world. Internet users use Google.com for a lot of reasons. In this case, if you don't know what Google.com is, you might either be living under a rock, or you may be really behind on the latest trends in science and technology.
Features
Google.com was originally just for the purpose of Internet research. People during the last decade were simply using the website whenever they were searching for something. It was solely a search engine which was able to deliver results in a matter of seconds - depending on your Internet connection speed.
Fast forward to a few years later, Google has become a multipurpose website which caters to the needs of every individual or business. Since the website has evolved into a powerful portal, people have been using it for almost everything.
Some features of Google are the following:
Search Engine - Google is the most popular search engine in the Internet today. With Google, you can even customize and narrow your search. You can search for people, addresses, telephone numbers, blogs, scholastic references and a lot more.
Mail - you can now build an email address in Google. Once you have signed up for a Google account, you can avail of numerous services from the website; and of course, that includes email services. You can now send messages and letters to anyone around the world. Email or Gmail addresses are also needed when you want to sign up for a particular website, such as a social networking platform.
Translation - you can use Google translate if you want to translate a particular series of text in a certain language. Understanding foreign language has never been this easier.
Social networking and blogging - with Google+ and Blogger, you can now use Google to connect with people and meet new friends.
Media sharing - websites such as Picasa, Youtube and Google music are accessed through the Google homepage. These websites are hubs where you can share your videos, music and photos to the public.
Productivity - You can even edit documents with the use of Google Docs. You can make slideshows, spreadsheets and word presentations using this website. Additionally, it also has a feature where you can share it to anyone you please. You can also use Google Calendar to organize your schedule. This website can also serve as a personal digital planner for your activities. Aside from that, you can also utilize Google Maps to locate a certain place that you need to get to.
Generate Revenue - Using Google Adsense, you can host advertisements that can generate earnings from your website. Apply for an Adsense account and you can monetize your blog or website.
Benefits
As a summary, listed below are some of the benefits of Google.com:
You can use the website for your research since it links you to thousands of sites across the Internet.
You can send emails to whoever you please.
You can use the website to be more productive through the use of Google Docs, Google Calendar and Google Maps.
Translate any text on a foreign language using Google Translate.
Connect to friends and business contacts and build a readership using Google+ and Blogger.
Share any type of media using Picasa and Youtube.
Monetize your blog or website using Google Adsense.
Conclusion
Google.com is a powerful tool for your personal and professional needs. There are a lot of benefits in using this website . All you need to have is to be eager in learning the basics of this multipurpose suite.
Comments
Most Recent Articles