Introduction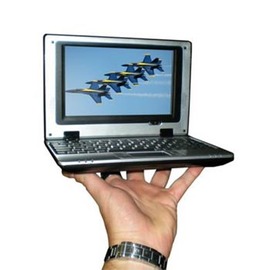 Cheap laptops are hard to come by, especially if you are looking for something that is good quailty and high performing. However, cheap laptops do exist and you can get a great deal on one that would typically have a higher price point. The first thing that you should think about when purchasing a laptop is what you are going to be using it for. Different laptops come with different specifications and hardware that will make each one ideal for a specific function. Laptops can be used for school, work, gaming and music creation. Now you can start to look for cheap laptops that will function for your specific needs.
Step 1
Check online retailers for refurbished laptops. Refurbished cheap laptops mean that they were typically used by someone else for 30 days or less, or possibly as a model in a store for others to test out. The laptop was then returned, checked over, updated, and tested by professionals to ensure that it is in excellent working order. For the fact that the laptops are used, they are sold at a cheaper price point than brand new laptops. Refurbished laptops typically do still come with a waranty and are in practically new condition, so this is a great way to get an excellent product for a cheap price. Search the Internet for retailers that sell refurbished laptops. Some manufacturers even offer their brand of refurbished laptops right now their website, such as Apple.
Step 2
Visit a pawn store. Pawn stores in your area will more than likely carry used laptops. Though this may not be a very wide selection, you may get lucky and find cheap laptops in excellent condition. When purchasing from a pawn store, or even from an individual who is trying to sell their laptop, be sure to test the computer and check over everything before purchasing. These laptops could have a short battery life, software could not be working properly, and they could even have viruses. If you are not knowledgeable in this area, bring someone with you who knows how to spot if something is wrong. If the price seems way too good to be true, there is more than likely a problem with the laptop.
Step 3
Check out eBay for cheap laptops. eBay is the world's most popular bidding and selling website. Not only will you find used cheap laptops on eBay, but you will also find brand new ones that are still in their original packaging. Like a pawn store, you never know what you may find on eBay. For the fact that you will be purchasing something online that you have not seen in person, you will not be able to check over the laptop before buying. This is a risk that many people take for the cheap prices. Many eBay sellers offer a return policy on their products, so if you receive a faulty product, you can return it for a full refund. Be sure to check into this before making your purchase. Stay away from those who do not accept returns.
Step 4
On websites such as Craigslist, people sell their used and new laptops that they no longer need. Simply visit the electronics section in the for sale category to see what people are listing. In most cases, you can bargain with sellers to purchase their laptop for a lower price than they have listed.
Step 5
Watch flyers in your local newspaper for awesome sales on laptops. Some retailers give away free software, printers, and more when they have special deals on their laptops. Black Friday is one of the best times to buy cheap laptops, as they are sometimes at their rock bottom prices.
Tips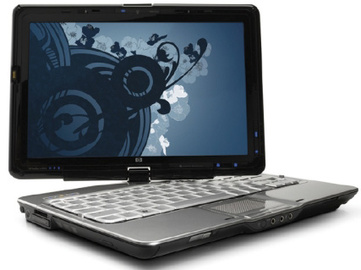 After deciding on the laptop that you would like to buy, check out several retailers and locations for the cheapest price available. You may find that one location offers a much lower price than another.
Comments
Most Recent Articles