Introduction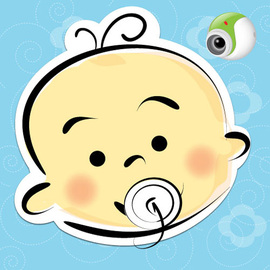 With all of the recent technology that has been developed in the last decade surrounding the computer, there are now web based baby monitors that allow you to see your child from the computer, no matter where you are located. A baby monitor is an essential part in caring for a child. With an old fashioned baby monitor, you were simply able to hear your child cry when they woke up in the middle of the night. Then, video baby monitors were developed, enabling you to also see as well as here your baby from the monitor device. Now, a new program has made it possible to see your child in their room while you could be on the other side of the country. This baby monitor is called iBabyVideo.
Step 1
Installing baby monitors from iBabyVideo is actually quite simple. All you will need is a webcam that can be connected you child's nursey, a computer, or an iPhone or iPad. Perhaps you are traveling and have a babysitter at your home watching your child. Check in on them at any time of the day by simply logging in to iBabyVideo on your computer or iPhone. First, head to iBabyVideo.com and watch the helpful video to learn more about this great program.
Step 2
Now, it is essential to create an account at iBabyVideo to get your baby monitors to work. Signing up for an account is completely free and only takes a couple of minutes to complete. You will make two accounts that will connect to each other. They are the Parent Account and the Viewer Account. The Parent Account is what you will use to log in and view the baby monitors. The Viewer Account is what is hooked up to the nursery's webcam for viewing purposes.
Step 3
Place a computer, preferably a laptop, in your child's room. This computer will need to be connected to the internet for the baby monitors to work. If your laptop has a built-in webcame, great. Otherwise, you will need to purchase and install a webcam to the computer, which will be in your baby's room. Keep this equipment placed up high so that you baby can not reach it, and at an angle that will allow you to see the majority of the room.
Step 4
Log in to the Parent Account to get the baby monitors working effectively. Select the link that says to start the broadcast for your baby monitors. You can now adjust the sound and video settings to get your monitor working correctly with the webcam and your computer.
Step 5
You can even set up motion and audio detection with your baby monitors. Any time that you baby stands up in his or her crib, or begins making noises, you can be alerted on your computer or phone with a push notification. Through this feature, you will always be able to keep tabs on your child and see exactly what they are doing. This provides you with the comfort of knowing that your child is always safe.
Tips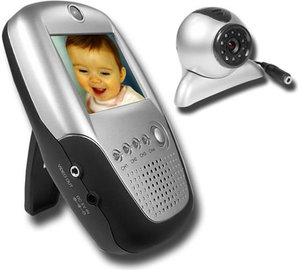 Purchase a high quality webcam to place in your baby's room. This will allow you to see them in high resolution without the best lighting in the world.
Comments
Most Recent Articles