Introduction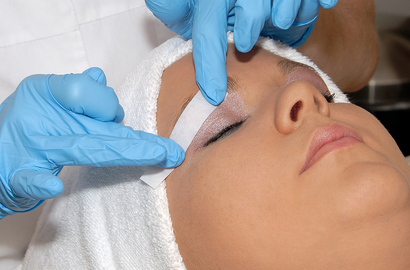 It doesn't matter who you are, or how old you are, unwanted body hair is something that you're going to have to face at some point in your life. So what do you do about it? Waxing might be a good option, but you might not want to pay to have the professionals. This article will provide tips to help you start to wax from home.
Step 1
The first and foremost thing you should keep in mind when you're ready to start waxing is that you should never wax right after sun-bathing or spending time in a tanning salon. Tanning, as it is, already harms the outer layer of the skin. Applying hot wax to the skin right after tanning, and ripping out the hair can also rip off the top layer of the skin. This can leave you with visible bruises, tears, and scabs on your skin.
Step 2
The next thing you'll want to keep in mind is that after a hair wax session, you should wait a few hours before visiting a hot tub, sauna, or public swimming pool. If you ignore this rule, you may put yourself in danger of contracting unwanted skin infections. Hair wax can sometimes cause slight damage to the skin, and submerging it in water that can sometimes be filled with bacteria is a bad idea. Public swimming pools, hot tubs etc, aren't always properly maintained, so stay away until your skin has a chance to completely heal.
Step 3
Be sure that you don't event try hair wax as a method of hair removal if you have acne (in the area that you're trying to wax), very sensitive skin, skin allergies, or any type of skin disorder. This can cause skin infection, tearing of the skin, and more unpleasant problems. Hair wax isn't particularly gentle to the skin (it's not perfect), so you should only use it as a method of hair removal if you have strong, healthy skin.
Step 4
No matter what hair wax product you are using, be sure that you read the instructions. If you choose not to, you may end up with clumps of wax attached to your skin that may be uncomfortable, or difficult to remove. Also, if you don't use the recommended hair removal method, you may end up with bruised, torn, or scabbed skin.
Step 5
If you don't have any idea where to start once you buy your at home waxing kit, try calling a salon for instructions and advice. If you have no idea how to wax, it might be better not to do it at all, or call a professional. It's better to have something done right, then for you to do something wrong and end up regretting it. However, you shouldn't actually have to hire a professional. Most beauty salon's will offer quality advice and instructions on how to use your at home hair wax kit.
About hair waxing
Hair waxing is usually performed by applying hot wax to the area that you'd like the hair to be removed, in the direction that the hair grows. After the wax is applied, it's allowed to cool and hardened. Once the wax hardens, the wax is then torn off in a smooth quick motion, in the direction opposite the hair growth. There is another method of waxing that involves a wax that doesn't harden. It's generally more gentle on the skin, but it requires a strip of cloth or something similar. The cloth is laid on top of the wax, and is then pulled off in a swift motion in the direction opposite the hair growth.
Comments
Bare in mind that waxing is not a painless form of hair removal. Expect a quick, but somewhat intense pain the moment that the hair is removed. The pain does go away quickly, but if pain is something that bothers you, hair wax may not be the best hair removal method.
Comments
Most Recent Articles