Introduction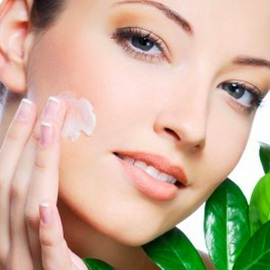 It is the dream of every woman to look beautiful all her life but unfortunately this is something that can not be achieved that easily. You need to do a lot of things to get beauty for forever. As you get your skin starts getting loose and lax. It gets so loose that you can actually see it dangling in most cases. This is something that looks really weird and everyone wants to avoid it. You also see the skin of your body getting loose if you loose weight. To prevent getting lax and loose skin you need skin firming products. Such products help you in lifting your skin from where it has gotten loose and give you a firm skin as a result. To get a good and tight skin you need to use a variety of firming beauty products. These beauty products must have a few ingredients in them as a compulsory part of the product.
Step 1
A firming skin cream must have hyaluronic acid in it. This ingredient is a very important part of the skin which helps in providing moisture to the skin and helps in holding upto 1000 times more moisture as compared to its own weight, but as you get old your skin looses this particular ingredient. This ingredient is the building block of your skin and also stimulates the production of collagen in the skin. The products which contain hyaluronic acid are really expensive but they are worth buying as they are very effective and you see the results in a few days.
Step 2
The next ingredient which must be present in your skin firming product is keratin. Keratin stimulates the formation of elastin and collagen in the skin which brings about the rejuvenation of cells of the skin and causes the repair of the damaged cells.
Step 3
You must also see that the skin firming product that you are using has nano lipobelle H-EQ 10. This has an enzyme which fights all the substances which are a threat to our skin. These harmful substances include the oxidants which are really dangerous for our skin and cause the loosening of skin so this particular enzyme helps in fighting the oxidants and protects your skin against any harm and tightens it.
Step 4
The products which have COQ 10 in it are also very good for skin firming. This particular substance is in our skin but as we get old our skin looses this particular material as a result of which our skin gets loose. Products which have this substance in them are really good to be used as they nourish your skin with the lost substance.
Step 5
The L ascorbic acid is also something which is should be present in the product you use for skin firming. This particular acid also carries vitamin C in it which helps in rejuvenation of the wrinkled and the damaged skin. This vitamin C stimulates the collagen synthesis which makes your skin tight and wrinkle free.
Tips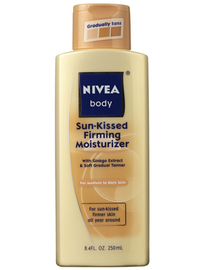 Now that you are trying to use products which have the above mentioned products, you should also know which products to avoid in the skin firming products. Substances like parabens which include the ethyls, butyls, proplys etc. Alcohols must also be avoided and so are the mineral oils in your skin firming products.
Sources and Citations
www.amazon.com › Beauty › Skin Care
Comments
Most Recent Articles