Introduction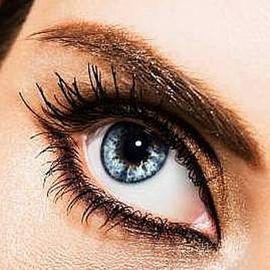 The skin around the eye shows a mixture of expressions, health issues, emotions and many other things. This skin is more sensitive than skin of any other part of our body. The skin around the eye happens to be thinner as compared to skin anywhere else. People take care of skin around eyes for both temporary and long term benefits. We all know that eyes are the focal point of our face and when anyone looks at our face, they first look at our eyes and eyes are the only things which can help you in looking pretty and make you look weird if they have some sort of problem. The area around eyes is known as the periocular area. Now if we do not take care of this area we might get puffy eyes, get wrinkles around them or get dark circles around them which looks really unattractive and your whole face starts looking weird. Such problems not only make your face look unattractive but also interfere with your image and you might get distorted images whenever you see something. There are many ways by which we can keep the skin around healthy and free from every sort of dark circle, wrinkles and other similar things like this.
Step 1
Proper moisturizing is required to make the skin around the eye free from any sort of damage. Taking in a lot of water is a very good practice as it provides ample quantity of moisture to your skin, which also includes the skin around your eyes. Huge water intake helps in keeping your skin tight and prevents it from getting loose and forming clots. It also prevents wrinkles from appearing around your eyes.
Step 2
A huge water intake might not be the only thing that your skin needs. You also need proper moisturizing creams, lotions or gels which you can wear around your eyes before going to sleep. Such moisturizing creams help in providing the skin around the eye with extra moisture which the skin of this particular area lacks in. With the periocular area well moisturized you will never have the problem of dryness which will keep wrinkles away. But always remember that whatever you put around your eyes it must be dermatogically tested and prescribed by a skin specialist.
Step 3
The next thing which you can do to protect the skin around your eye is to treat it with fresh natural products. Now there are many people who have to deal with the problem of dark circles. You can get rid of this problem by putting freshly cut pieces of cucumber on your eyes for 30 to 45 minutes and keep on doing this for a month or so and you will see the change yourself.
Step 4
You can also protect the skin around your eye by avoiding direct contact with the sunlight as sunlight has harmful ultraviolet rays which make your skin dark and also makes dark circles to appear around your eyes. So avoid going in sunlight and if you do try wearing some sort of suns cream or glasses or shades.
Step 5
The skin around the eye can also be protected by avoiding the use of products which are not medically tested or are not prescribed by a skin specialist or a doctor. This is because such beauty products make your skin dry and the skin around your eyes even drier which is a really bad thing.
Tips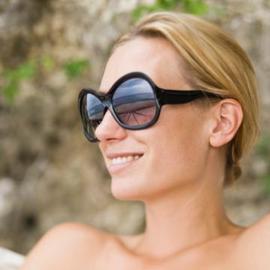 You must be very careful while protecting the skin around your eye because this area is very sensitive and if the right products are not used then it might damage your skin, so always ask your doctor before using any sort of gel or lotion here. Also when you apply something on the skin around the eye you must try that it does not gets into your eyes and if it does rinse your eyes thoroughly with immense amount of water.
Comments
Most Recent Articles